Managing Successful Projects with PRINCE2®
By
KnowledgeHut
Apart from Project Management Professional (PMP)®, PRINCE2® (PRojects IN Controlled Environments) is one of the most widely used methods for managing projects across the globe. It is a very methodical way of managing projects based on experience drawn from various projects and from the contributions of numerous people who worked using PRINCE2, such as project sponsors, project managers, project teams, academics, trainers and consultants. Its generic design can be applied to any project regardless of project scale, type, organization, geography or culture. It separates the project management work from specialist contributions, like design or construction Focus is on describing what needs to be done, instead of prescribing how project is to be done. PRINCE2®: is based more on governance for project management is tailored to meet the needs of the organization  is implemented alongside industry-specific models e.g. 'engineering models' or 'development lifecycles' helps participants focus on the viability of the project in relation to objectives mentioned in the business case makes sure that everybody involved is represented in planning and decision-making, appropriately inspires to learn lessons from experience in the projects and helps in continual improvement within the organizations.PRINCE2 in Project Management Some characteristics of project work that differentiates itself from business as usual (BAU) are:- Change - Projects are a great catalyst for introducing change. Temporary - Projects have a definite start and a definite end.   Cross-functional - people having different skills work together Unique - each project will be unique such as it involves a different customer, a different time. a different team, a different location Uncertainty – All projects carry a very high uncertainty – threats and opportunities. What are six project constraints that we wish to control throughout a projectCosts – spending depends on the budget given to the project manager Timescales - A question the project manager is most frequently asked: What is your expected project completion date? Quality - products must be fit for the purpose for which they are produced. Scope – What is in-scope and out-of-scope of the project Benefits – What is the reason for doing this? A very crystal-clear understanding of the purpose of the project is required by the project manager Risk - All projects are risky but project manager must be aware of exactly how much risk we are  in a position to accept PRINCE2 assumes that there will be - a customer who will specify the requirement of a product  a supplier who will provide all skilled resources to deliver that product PRINCE2 StructureThe PRINCE2 Seven Principles are:- 1. Continued business justification - A PRINCE2 project has continued business justification. All PRINCE2 projects require that: for starting the project, there has to be a justifiable reason this justification must be recorded and approved the justification must remain valid and is revalidated, throughout the project life-cycle to ensure that the project remains in line with the benefits which contribute to business objectives justification is documented either as a business case document or may use some business plans or any other similar document 2. Learn from experience - lessons learned (seek), recorded and acted upon throughout the project. 3. Defined roles and responsibilities - within an organization structure engages the business, user and supplier stakeholder interests 4. Manage by stages - A PRINCE2 project is planned, monitored and controlled on a stage-by-stage basis. In PRINCE2, a project must have at least two management stages: an initiation stage at least one further management stage. 5. Manage by exception - tolerances are defined for each project objective, to set limits for delegating authority. 6. Focus on products – focus is more on the defining the products and delivery of products, including quality requirements.7. Tailor to suit the environment - PRINCE2 can be tailored to suit the project size, complexity, team capability, environment, importance and risk. Project manager and project board will have to make choices including decisions on how PRINCE2 should be applied on the project.PRINCE2 Seven Themes The PRINCE2 Seven Themes are - Business Case (Why?): a project usually starts with an idea or a concept which is then considered to have potential value for the organization concerned. This theme addresses how the idea is developed into a viable investment proposition for the organization and how project management maintains the focus on the organization's objectives throughout the project. Organization (Who?): organization which commissions the project needs to allocate the work to managers who will be responsible for it and steer it through to completion. Projects are cross-functional. This theme describes the roles and responsibilities the project management team is required to have, in order to manage the project efficiently and effectively. Quality (What?): all participants understand the quality attributes of the products to be delivered and then how the project management will ensure that these requirements are ultimately delivered. Plans (How? How much? When?):  project plan for the project as a whole, will usually be a high-level plan, providing indicative timescales, milestones, cost and resource requirements based on estimates detailed stage plan for the current management stage, aligned with the overall project plan timescales, produced before the start of that stage exception plans show actions performed to recover or come back on track from or avoid a forecast deviation from agreed tolerances, applies to project plan or stage plan a number of work packages are developed using detailed team planRisk (What if?): addresses how project management manages uncertainty. Change (What is the impact?): describes how project management assesses and responds to issues which have a potential impact on any of the baseline aspects of the project such as its plans and completed products. Issues may be instances of a product not meeting its specification or requests for change or unanticipated general problems. Progress (Where are we now? Where are we going? Should we carry on?): addresses the ongoing viability of the plans. This theme monitors actual performance, explains the decision-making process for approving plans and the escalation process if events do not go according to plan. Ultimately, it determines how and whether the project should proceed.PRINCE2 Seven Processes The PRINCE2 Seven Processes are:- Starting Up A Project (SU)  Purposeto ensure that the prerequisites for initiating a project are in place by answering the question: Do we have a viable and worthwhile project?  base information needed to make rational decisions such as commissioning of the project is defined, key roles and responsibilities are identified and resources are allocated and a foundation for detailed planning is made available.Objective: To ensure that: a business justification is documented in an outline business case, for initiating the project necessary authorities exist, for initiating the project project brief is available to define and confirm the scope of the project a feasible project approach is selected after evaluating different delivery approaches individuals are appointed who will undertake the project work  the work required for project initiation is planned and documented in a stage planDirecting A Project (DP)  Purpose: To enable project board  to be accountable for the project's success by making key decisions and exercising overall control of the project and  delegating day-to-day management of the project to the project managerObjectiveTo ensure that some authority exists to initiate the project, to deliver the products and close the project management direction and control are provided to all concerned throughout the project's life project remains viable at every stage corporate, programme management or the customer has a transparent interface to the project post-project benefits realization plans are reviewed and managedInitiating A Project (IP)  Purposeto establish a sturdy foundation for the project to understand the work that needs to be done to deliver the project's products before committing to a large spend Objective: to ensure that there is a common understanding of - what are the reasons for doing the project, what benefits are expected and what are the associated risks what is the scope of the work and what are the products to be delivered how the products will be delivered, when should they be delivered and what would be the cost involved at that point of time What the project decision-making team is comprised of  how the required level of quality is be achieved how baselines can be established and controlled how risks, issues and changes can be identified, assessed and controlled how progress of the project can be monitored and controlled who requires which information, in what format and at what point of timeControlling A Stage (CS)  Controlling A Stage (CS)  Purpose: To assign and monitor work, deal with issues, report progress to the project board and take corrective actions to ensure that the management stage remains within tolerance Objective: to ensure that: proper attention is focused on delivery of the management stage's products by monitoring to avoid uncontrolled change and loss of focus risks and issues are tracked to keep them under control business case is reviewed at appropriate times agreed products for the management stage are delivered to stated quality standards, within cost, effort and time agreed project management team is focused on delivering within the tolerance level setManaging Product Delivery (MPD)  Purpose: is to control the link between the project manager and the team manager(s). Both agree on requirements for acceptance, execution and delivery. Objective: to ensure that: product related work allocated to the team is authorized and agreed upon first team managers, team members and suppliers are clear about what needs to be produced and what is the expected effort, cost or timescales planned products are delivered to expectations and within tolerances accurate information on progress of product development should be provided to the project manager at an agreed frequency to ensure that expectations are managed Managing a Stage Boundary (SB) Purpose: to enable the project manager to provide the project board with sufficient information to be able to: review the current management stage if it has completed successfully approve the next stage plan review the updated project plan confirm continued business justification and acceptability of the risks Hence, this process should either be executed at the end of or close to the end of each management stage.Objective: is to: give an assurance to the project board that all products produced in the stage plan for the current management stage are developed by the team and approved prepare the next management stage plan review the PID documents and if necessary, update the business case, project plan, project approaches, project management team structure and role descriptions provide all the accurate information required by the project board to assess the continuing viability of the project record any information gathered or lessons learned that can help later management stages of the current project and/or other/future projects request authorization to start the next management stage from the project board For exceptions, the objectives are to: review the PID documents and if necessary, update the customer's quality expectations, project approaches and controls and role descriptions provide all the accurate information required by the project board to assess the continuing viability of the project prepare an exception plan as directed by the project board without fail and further delay project manager must seek approval to replace the project plan or stage plan for the current management stage with the exception plan Managing a stage boundary is not performed towards the end of the final management stage, except an exception plan may be created on need basis.Closing A Project (CP) Purposeprovide a normal termination point at which acceptance of the project's product is confirmed and accepted by the user group recognize that objectives set out in the original PID documents have been achieved (or approved changes to the objectives have been achieved), or that the project has nothing more to contributeObjectiveverify that the final product has been accepted by the user  make sure that the operations are able to support the products when the project is disbanded review the performance of the project against its baselines assess any benefits that have been realized during the project cycle and update the benefits management approach to include any post-project benefit reviews ensure that provision has been made to address all open issues and risks, with follow-on action recommendationsTeam roles in PRINCE2 Project Board Members: Executive, Senior Users and Senior Suppliers ResponsibilitiesAccountable for the success or failure of the project Provides unified direction to the project Delegates effectively Facilitates integration Authorizes the funds Effective decision-making Supports the project manager Ensures effective communicationExecutive Appointed by Corporate,  Programme management or Customer Ultimately responsible for the project Key decision maker, buck stops at him Ensures project is focused throughout its life on achieving its objectives Ensures project delivers value for money Ensures project is aligned to corporate strategy. ResponsibilitiesDesign and appoint project management team Oversee development of the Project Brief Oversee development of detailed Business Case Secure funding for the project Hold Senior Supplier accountable for the quality and integrity of the product Hold Senior User accountable for realizing the benefits Monitor and control the progress at strategic level Chair Project Board reviews Project Manager Given authority to run the project on a day to day basis  Ensures that the project produces the required products Responsible for producing the result capable of achieving the benefits as stated in the business case Responsibilities  Produce key project documents Prepare key project reports Maintain key project records Liaise with corporate, programme management or customer Liaise with external suppliers Lead and motivate the project management team Manage information flows between various levels of the project Manage production of the required products Establish and manage the project procedures Authorize Work Packages Advise the Project Board of any deviations from the planSenior User Specifies the needs of those who will use the project's products. Represents the interests of : Those who will use the project's products. Those for whom the products will achieve an objective Those who will use the products to deliver benefitsResponsibilitiesProvide the customer's quality expectations Ensure project products deliver the desired outcomes Ensure that expected benefits are realized Resolve user requirements and priority conflicts Ensure availability of user resources Make decisions on escalated issues Undertake Project Assurance from user perspectiveSenior Supplier Represents interest of those producing the project products Accountable for quality of products delivered by the supplier Responsible for technical integrity of the projectResponsibilitiesAssess the viability of the project Ensure that proposals are realistic Advise on the selection of product methods Ensure that supplier resources are made available Make decisions on escalated issues Resolve supplier requirements and priority conflicts Ensure adherence to quality procedures Undertake Project Assurance from supplier perspective.Project Assurance Covers the primary stakeholder interests Has to be independent of the Project Manager Has sufficient credibility May be from corporate, programme management or customer organization.ResponsibilitiesLiaison between business, user and supplier is maintained Risks are controlled Right people are involved in writing product descriptions Right people are planned and involved in quality inspections Staff are properly trained in quality methods Quality methods are adhered to An acceptable solution is being developed Applicable standards are being used Change Authority Authority for approving responses to requests for change or off-specifications Adequately represents the business, user and supplier interests Has sufficiently credibility Change Authority could be assigned to:  Corporate or Programme management Project Board A nominated person / body Project Manager. ResponsibilitiesReview and approve or reject all requests for change and off-specifications within the delegated limits of authority and change budget set by the Project Board. Refer to the Project Board if any delegated limits of authority or allocated change budget are forecast to be exceeded. Project Support Is mainly concerned with providing administrative services or advice and guidance on the use of project management tools. Is the responsibility of the Project Manager. May be delegated to other roles or a separate role. Project Support and Project Assurance roles must be kept separate. ResponsibilitiesSet up and maintain project files Establish document control procedure Collect data – actuals and forecasts Update plans and maintain them Administer quality review progress Administer project board meetings Assist with compilation of reports Contribute expertise in tools and techniques Maintain key records Administer the configuration management procedure.Team Manager Reports to and takes direction from the Project Manager Responsible to ensure production of products allocated by the Project Manager Reasons for allocating a separate Team Manager : Size of the project Specialist skills or knowledge needed Geographical location, or Preferences of the Project Board. ResponsibilitiesPrepare the Team Plan Produce Checkpoint Reports Plan, monitor and manage the team's work Ensure progress of team's work and use of team resources Identify any issues and risks associated with a Work Package Advise Project Manager of any deviations Hand over completed and approved products Liaise with Project Assurance and Project Support roles Plan and manage quality activities relating to team's work. Types of PRINCE2 documentation Throughout PRINCE2 project, documentation is maintained as management products.  There are three types of management product: baselines, records and reports. Baseline management products: are those that define aspects of the project and, when approved, are subject to change control. These are: Benefits management approach Business case Change control approach Communication management approach Plan (covers project plans, stage plans, exception plans and, optionally, team plans) Product description Project brief Project initiation documentation (PID) Project product description Quality management approach Risk management approach Work package Records management products: are dynamic and they maintain information regarding project progress. These are: Configuration item record Daily log Issue register Lessons log Quality register Risk register. Reports management products: provide a snapshot of the status of certain aspects of the project. These are: Checkpoint report End project report End stage report Exception report Highlight report Issue report Lessons report Product status accountSummary PRINCE2 is PRojects IN Controlled Environments separates the management of project work from the specialist contributions, such as design or construction.  focuses on describing what needs to be done, rather than prescribing how everything is to be done focusing on describing what needs to be done, rather than prescribing how everything is done. Characteristics of project work that differentiates itself from business as usual (BAU) are Change, Temporary, Cross-functional, Unique and Uncertainty We wish to control Cost, Timescale, Scope, Quality, Benefits and Risk on a PRINCE2 project PRINCE2 assumes that there will be - a customer who will specify the desired result  a supplier who will provide the resources and skills to deliver that result PRINCE2 principles are :- Continued business justification Learn from experience Defined roles and responsibilities Manage by stages Manage by exception Focus on products Tailor to suit the project PRINCE2 Themes are :- Business Case Organization Quality Plans Risk Change Progress PRINCE2 processes are :- Starting Up a Project (SU) Directing A Project (DP) Initiating A Project (IP) Controlling A Stage (CS) Managing Product Delivery (MPD) Managing a Stage Boundary (SB) Closing A Project (CP) PRINCE2 Team roles are – Project Board (Executive, Senior User and Senior Supplier), Project Manager, Team Manager, Project Assurance, Change Authority and Project Support Throughout PRINCE2 project, documentation is maintained as management products - baselines, records and reports.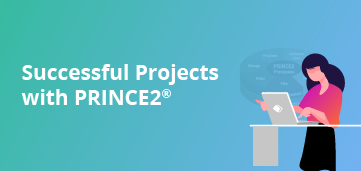 Managing Successful Projects with PRINCE2®
Apart from Project Management Professional (PMP)... Read More
Benefits of Having a PMI Membership
By
KnowledgeHut
Are you planning to get a PMP® certification? Getting a PMI membership exposes you to certain benefits which help you to maneuver your PMP® journey with ease. Project Management Institute (PMI) is the world's leading project management organisation with over 500,000 Global Members and over 300 Local Chapters Internationally.PMI membership shows your dedication to your project management career and your professional development. Your PMI  membership at the local PMI Chapter allows you to expand your network by attending various events conducted by the chapter. These events offer you an opportunity to attend a variety of sessions including informal meet-ups. Moreover, you can collaborate with like-minded individuals to create and share consumable tools, content, and resources.Types of memberships offered by PMIBefore we dive into the benefits of PMI  membership, let's take a quick glimpse of the types of benefits offered by the Project Management Institute (PMI). PMI  offers the following three types of membership:1. Individual Membership:Individual membership is available at an initial cost of $129 plus a $10 registration fee. Once a member, annual membership renewal costs $129.2. Student Membership:Student membership is available for current students with valid identification. The initial cost of student membership is $32 plus a registration fee of $10. Annual renewals costs $32.3. Retiree membership:Did you retire from active employment? If you were a PMI member for at least five consecutive years, you can still continue your PMI membership by paying a renewal fee of $65 per year.10 Benefits of having a PMI  membershipAs some may question the value of PMI  membership, one would surely like to ensure the worth of the fee which you pay to become a PMI member. As a PMP® certification  aspirant, you can reap great benefits from your PMI membership.You can access your membership benefits by logging in to pmi.org and click on the myPMI tab. Once you click on the 'dashboard' link, you will find a 'Knowledge Resources' section in the right-hand column. You just need to select PMI  publications and access the online version of the PMI standards.Some of the benefits of PMI  membership are:1. PMP® Certification Exam Fees SavingsPMI members qualify for the members pricing of the PMP® exam feels at a cost of $405. The cost for non-members is $555. Taking into consideration the PMI membership costs of $139, you will be looking at savings in the exam fees in addition to the other benefits of the membership.2. Free Access to PMI Standards and PublicationsAs a PMI member, you get access to electronic copies of all standards published by PMI . As a member, you can download an electronic copy (PDF) of these resources from the Library of PMI Global Standards. If you are a PMP® certification aspirant then you can download a free copy of the latest edition of PMBOK® Guide which is an essential document for your PMP® certification journey.The standards published by PMI  include:    A. Foundation StandardsA Guide to the Project Management Body of Knowledge PMBOK® Guide - Latest EditionThe Standard for Portfolio Management - Third EditionOrganizational Project Management Maturity Model (OPM3®) - Third EditionThe Standard for Project Management - Third Edition.    B. Practice Standards and FrameworksPractice Standard for Earned Value Management - Second EditionPractice Standard for Work Breakdown Structures - Second EditionPractice Standard for Project Risk ManagementPractice Standard for Project Configuration ManagementPractice Standard for Scheduling - Second EditionPractice Standard for Competency Development Framework - Second EditionPractice Standard for Project Estimating.    C. PMI Standards ExtensionGovernment Extension to the PMBOK® Guide Third EditionSoftware Extension to the PMBOK® Guide Fifth EditionConstruction Extension to the PMBOK® Guide Third Edition.3. Access to Various Research PapersBeing an honored member of PMI, you get free access to numerous research papers published by PMI. Moreover, you can avail the paid papers at discounted rates.4. PMI MarketplacePMI  Marketplace gives you access to numerous project management related books and hard copies of all PMI  standards which you can buy at a discounted price.5. Career Central and HeadquartersAs a PMI member, you get access to a vast collection of resources under Career Central and Career Headquarter of PMI  for your career growth. These resources provide you guidance from building your resume to acquiring new skills and keeping yourself updated on the latest trends. You can also submit your resume here and search for jobs.6. PM Network and PMI TodayAs a PMI member, you are entitled to receive free monthly copies of PM Network and PMI today, magazines published by PMI. These magazines are either delivered to your doorstep or you can receive them in the form of email for free.Update yourself with the latest happenings on the world of project management and across the PMI  local chapters with these magazines. You can increase your knowledge with the interviews, case studies, and in-depth articles available in these magazines.7. Project Management JournalProject Management Journal is a research journal published by PMI. You are entitled to get a copy of the journal as a PMI  member. It gets published five times a year and will help you to get a clear understanding of program, project, and portfolio management.8. PMI Chapter MeetingsOnce you join the local PMI chapter and acquire the PMI  membership, you get an opportunity to participate in every local chapter meeting at discounted prices or sometimes it's free.9. NetworkingOne of the most amazing benefits that you can avail as a PMI  member is networking. As a PMI member, you can avail the opportunity to connect with professionals through Communities of Practice or in PMI  chapter meetings. These events give you a great opportunity to learn by connecting with professionals.These connections will surely help you to prepare for your PMP® certification exam or this can help you to land up in a good job.10. Free PDUsPMI  membership can give you an opportunity to earn unlimited numbers of Category-A PDUs by watching free webinars. Moreover, these will be automatically reported to PMI and you don't have to report these to PMI by yourself.PMI Local ChaptersDo you know your nearest PMI Local Chapter? Join your nearest PMI Local Chapter and take advantage of the knowledge and networking available over there. These Chapters are spread across the world and can be segregated in zones. The zones are:Asia PacificEurope, Middle East, AfricaLatin AmericaNorth AmericaThe Continuing Certification Requirements (CCR)The Continuing Certification Requirements (CCR) program of PMI supports your ongoing professional and educational development so that you can always be prepared to meet the demands of today's complex business environment. The purpose of the CCR program are as follows:Promote continuous learning and development among the certification holdersEnsure the relevancy of certified practitioners by providing direction in the development areasRecognise and encourage individualised learning opportunitiesSustain the value of PMI  credentials and global recognitionIf you hold a PMI certification then it is compulsory for you to maintain your certification by participating in the CCR program in order to renew your certification every 3 years. You need to earn Professional Development Units (PDUs) by taking part in various professional development and learning activities in order to fulfill the continuing certification requirements.How can you earn PDUs to meet the CCR requirements?You should maintain your PMI certification once you get one. The PDUs required to maintain your certification by meeting the CCR requirements can be earned through various professional development activities that center one of the following areas:   1. Education: It can be defined as learning opportunities which allow you to enhance and expand your leadership, strategic, or technical           and business management skills.   2. Giving back to the profession: It can be defined as a set of activities that enable you to share and utilise your skills and knowledge in         order to contribute and help to build the profession.The PDU distribution for both categories in order to meet the CCR requirements for your PMP® certification are as follows:CategoriesPDUs you can earnEducation35Giving back to the profession25There are many ways to earn PDUs under both categories. You can choose from a plethora of development activities which are conducted for you to meet your CCR requirement. The activities are as follows:EducationCourse or trainingOrganisation meetingOnline or Digital mediaReadingInformal learningGiving back to the professionWork as a PractitionerCreate contentGiving presentationsSharing knowledgeVolunteeringPMI Membership Cycle and RenewalOne of the common queries that prevail among people is that how long is the PMI membership cycle. Your PMI  membership is valid for one year from the date of your membership activation. You can track your membership status in your myPMI profile on PMI.org and can renew the same as soon as 90 days from your expiration date.You can auto-renew your membership by accepting the automatic renewal terms and conditions on the payment screen on PMI.org. But you may opt to turn off this feature and renew your membership each year via phone, mail, or online.What if you fail to renew your membership?Failing to renew your membership before the expiration date of your membership will lead to a discontinuation of your membership benefits, like discounts on certification, additional PDU opportunities, member-only webinars, or maintaining your chapter membership. You can activate the membership automatic renewal feature to ensure continuous access to your membership benefits without interruption.ConclusionThere are numerous benefits which you can reap by becoming a PMI member. These benefits would surely motivate you throughout your PMP® certification journey. But in order to realise these benefits, you need to be involved with them. The membership will give you access to the local chapter meetings and help you out to get an opportunity to interact with other Project Management Professionals (PMP®). This will help you to learn more about the format and challenges of the PMP® examination. Moreover, this will help you in your career growth through communication and networking.The PMI membership also facilitates its members will various courses and activities to meet the PDUs required to meet the CCR program. Attend the seminars or work as a practitioner to earn the 60 PDUs which are required to maintain your PMI  certification.You can also learn about how to earn more PDUs to meet the CCR requirement set by PMI after completion of your PMP® certification here.

Benefits of Having a PMI Membership
Are you planning to get a PMP® certification? Get... Read More
8 Tips for Managing Stakeholder Expectations
By
KnowledgeHut
Why Stakeholder Management? One of the most critical aspects of project management is doing what's necessary to develop and control relationships with all individuals that the project impacts. In this article, you will learn techniques for identifying stakeholders, analyzing their influence on the project, and developing strategies to communicate, set boundaries, and manage competing expectations. By successfully managing your stakeholders, you will be better able to keep a lid on scope creep, ensure project requirements are aligned, understand tolerance for risk, and mitigate issues that would otherwise delay the project. Good stakeholder management is a testimony to your influence in an organization, and a key component to a healthy project environment. As the project manager for a coveted account you are excited for the opportunity of a new project, but anxious for a good outcome. The team is assembled and you have every confidence that they will help you successfully meet and exceed the client's expectations. You've been here before and you know that even the best laid plans can quickly go awry. When this happens you need to regain control fast before your team loses motivation. By properly managing the stakeholders' expectations from the outset, the chances for a smoother journey are much greater. Here's 8 tips for PMPs to help keep the stakeholders calm and reassured throughout the project, and also at the end, take a look at some great PDU courses for PMPs that can help you build your leadership and project management skills.   1. Identify who the stakeholders are. Obvious? Not always. Most projects will have numerous stakeholders and not necessarily just the most easily recognizable. The PMBOK® Guide defines a stakeholder as: a person, or organization, that is actively involved in the project, has interests that may be positively or negatively affected by the performance or completion of the project, and may exert influence over the project. That could include senior management in your own company. If the major influencers in your own company are not fully onboard, it could cause dissent in your team. You will then need to identify the other non-obvious stakeholders of this project. For example, who are the funders? They normally take a quiet back seat behind the movers and shakers, but if you haven't considered their expectations you might lose an important influencer. Keep brainstorming for other quiet, but important stakeholders. 2. Identify the stakeholder's preferred method of communication. By using the most effective manner of communication you will help ensure the stakeholder remains content. If you make the mistake of using the wrong method (or non-preferred method) it will cause frustration and lack of confidence. It will show you didn't listen to their initial direction. 3. Keep stakeholders engaged throughout the process with timely updates. Ask the right questions, of the right people, at the beginning and throughout the project. 4. Accurately map expectations. Be crystal clear on the expectations from the stakeholder's point of view. Ask them how they will measure success of the project. Inevitably you will discover conflicting definitions of success. Some will consider meeting the final deadline their number one priority. Another might consider end user functionality of the final product as most important. How do you manage these conflicts? One way would be to facilitate a meeting of all stakeholders (where practical) and help them come to mutually satisfying agreements. 5. Classify the level of communication for each stakeholder. Understand who requires hand holding and insists on receiving all details. Who prefers a basic, occasional overview? Who wants daily or weekly communication? 6. Identify which stakeholders will be advocates and which will be road blockers. Map your strategy accordingly. 7. Engage the stakeholders in decision making. Stroke their egos. You probably have already identified the best course of action, but present your findings in such a way that you leave room for the stakeholders to feel they have been involved in the process. 8. The manner in which the project is accomplished is vitally important, not just delivering on the required specs. Stakeholders will remember the overall mood of the entire process. Their measure of success is not just the finished product, but the way you attained the end goal.