A Beginner's Guide to Project Management – Part 2
By
Abhinav Gupta
In my previous post "A Beginner's guide to Project Management – Part 1", I spoke about 5 tips that can make your life easier if you are entrusted with the role of project manager during the initiation phase of the project. In case you would like to go through that article again, here is the link.In this second post, I am going to share some tips to save time and improve efficiency and hence having a better chance at success in the project planning phase.I am intentionally going sequentially as per PMBOK® guide whereby Initiation precedes, planning, then execution followed by control and closure. In the latest 2017 edition of PMBoK®, i.e. the 6th version of PMBoK® guide from PMI® [Project Management Institute], there are 24 processes within the Planning phase.I am not going to delve into each and every process and then try to explain to you because this post has been started with the thought in mind that you are well versed with the theory of project management, and you are looking for bullets to help save your time and peace of mind.In short, idiot's guide to project management! ☺Alright. Let's begin.Planning is the root cause of evil:Yes, you read that right. We the project management community gets stressed with the fact that there are too many unknowns in your project leading to instability, the budgets and business forecasts can shrink anytime, the team can go on unplanned leaves and what not!This causes us to plan more and adopt multiple tools to reduce the volatility in our project which in turn increases the paperwork, documentary submissions, compliance requirements and above all, a very stiff environment that hampers team productivity and bonding.So to cut the evil should we stop planning?Definitely not!But there has to be a threshold to it. And that relates to my first tip in planning section, numerically numbered as Tip 6 since first 5 tips were covered in post 1.Tip # 6: Over Planning is a SinIf you are starting a brand new project with no history then create a broad overall plan for the project and get it reviewed with stakeholders but then do not start planning entire 24 processes right from the word go.You should have a broad level [one page max] plan for each of the knowledge area: Quality, resource, cost, schedule, communication, risk, procurement etc. Just a high-level summary of what you plan to do in that particular fieldIf you make the mistake of planning each and everything in detail right from the word go then you will end up:Wasting your time in reworkIrritating your team by forcing to follow "Your" plan instead of what's the ground realityDemotivated workforce that is scared to talk to youTip # 7: Have weekly, monthly, quarterly goals clearly defined.If you are saving your time by not over planning then you should utilize this opportunity to find out your customer and business owners' expectations and line them up in weekly, monthly and quarterly goals fashion.These goals need not be hard and set in concrete but laying of a foundation for your entire project team to starting wrapping their minds around them.How do these goals help?The benefit is since we are not reviewing detailed project plan with the stakeholders at the beginning of the project so sharing with them:A broad project plan andYour short-term, mid-term goalsHelps them give confidence that you are on board with them on the same ship.Tip # 8: Get the leave plans of your team firstThis tip is based on my professional experience whereby I had burnt my fingers quite a few times in my projects. The problem was my plans were laid bare by the leaves taken by the key personnel of my team on multiple occasions.If I had known that some of the people were going on long leaves then I can either modify my plans or allocate some other person. While leave planning and allocation is part and parcel of project execution, but as soon as I am allocated to a project and I have a team assigned to me, the first thing I do is to submit their immediate leave plans for at least 1 month. And make it a habit to have that clarity until the project closes.Tip # 9: Have a Refined plan for unplanned leavesIn one of the projects I had under my stewardship, the improvement plans to deliver something more meaningful above and beyond what is committed to the client were big flops because every time someone's unplanned long leave came into the picture.While a couple of instances were beyond anyone's control but in a couple of other instances, the erring team member had intentionally hidden this piece of information for me, only to burst on my face in the time of crucial need.The trick to bringing this behavior down to 0, as per my experience is as follows:Gain trust of the team members that you are not against genuine and planned leaves. And the best way to gain that trust is through "Action". Because action speaks louder than words.Explain to the team the harm it caused to the entire team [not only the project] due to unplanned leaves.Let off first few incidents with a polite face to face discussion followed by a written note as an official note.Discuss those incidents [without naming the person] in team meetings and help the entire team understand the impact of those actions.In spite of all this, there will be people who will refuse to cooperate with you and leave you high and dry with unplanned leaves, for those cases, you need to have an official reform mechanism that ranges from personal improvement plan to involving HR.But believe me when I say that if your team genuinely feels that you will not stop them from going on leaves if they are fair and open with you then the cases of unplanned leaves will come down drastically in your team. That is why first thing I do is to get the leaves plans of the team sorted out as soon as I take over a project.Tip # 10: A handy and accessible issue tracker.Speak to your seniors, ex-managers and existing team members on their experience of handling or working on similar projects. Document the issues that they faced and mark them accordingly. Some people confuse it with risk register but that is a different artifact.Issue tracker is an ongoing document on the current issues being faced by the team or the ones that are unsolved since long time.Document the actions taken so far by the authorities so far on each issue and what are the next expected actions by whom.Have a clear-cut ETA on each of those action itemsRegularly review those issues every fortnight until the project goes into cruise mode; then you can move the meeting to monthly or quarterly.The benefits of having issue tracker handy and accessible for everyone in your team allows everyone to be a stakeholder in your project. If you keep it locked only for you to access then rest assured you will not get the correct visibility. Let your team members add issues to the tracker if they sense something is wrong. You can spend a few minutes to review those entries and weed them out if they are unnecessary but the benefit of being 100% sure you earn by this practice is valuable.So these are the top 5 tips for you in the planning phase of project management. In total, I have shown you 10 tips so far.In my next post, I will come back with more such tips and tricks to help you out. So stay tuned and do leave a comment.All the best !!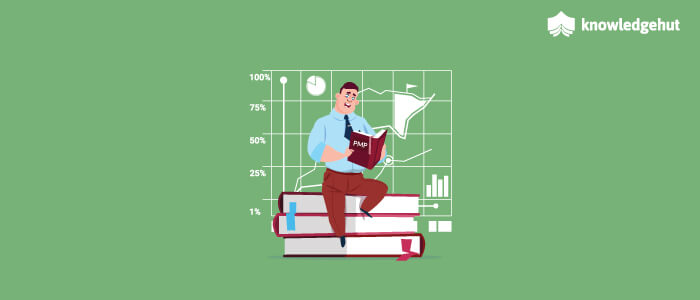 Project Management – The Key Skill of Analytics
By
Abhinav Gupta
Analytics has been around ever since human race learned calculations but it has picked up steam in last few years owing to the hype and powerful marketing done by major internet firms.The term analytics refers to the ability to analyze something and to derive meaningful insights out of it. The insights need not be limited the in count or to a particular field. The insights can vary in size, number or in their relevance for the audience. In fact, if done beautifully, the insights can even lead to another discovery or an opportunity for further analytics.For example: the most recent escalation of one of the social media giants with regard to leaking users' data to one of the analytics firms in Cambridge highlighted this field much more albeit through negative publicity.It seems that the firm was using this data and its analytics capability to help its customers fine-tune their marketing and advertising campaigns for political benefits. The ethical and lawful discussions on this matter will take a long time to settle down.But this episode does show us that analytics is a capability that has immense power to decide our future course of action and it should be used diligently and wisely.This is where Project Management becomes an important key skill for Analytics. That also explains why the new-age IT professionals are taking up project management courses like PMP to validate their skillsets.Why Project Management?Project management is a field dedicated to managing all the aspects of a project, program or key initiatives. If we consider Analytics as one of the projects within a company where, let's say, we have been assigned a team.Now as a project manager, you will be required to manage the team dynamics, team communications, setting the team goals, understanding goals of business owners, governing ethics and rules of the game, punishing the culprits and rewarding the good players of the game.And the bottom line will rest with the Project manager, like it did with Mr. Zuckerberg.How to use project management skills for Analytics field?If you have been assigned as a project manager for the analytics project, immediately your goal should be multi-fold.1) Constitute the team in next few days: Any more delay in this matter will make it difficult for you to develop and deliver high-quality insights in time. Because as clichéd as it might sound, developing key insights by looking into data is no child's play.2) Assign following roles within the team: Your team should have following members, and  their responsibilities should be clear to them.Data gatherer: This person will be required to gather the data relevant to your project from all the required sources.Data validator: This person is responsible for making sure the data collected is in a good state to be consumed and is not incorrect. For this, the person will need to use various data validation programs and methodologies, before he/she confirms the data is consumable.Data organizer: Once you have the data collected, reviewed, validated and ready to be consumed, you need to organize it. Either in form of database tables, or queues or in plain simple excel but you need it organized. And in not only in 1 view or format but in multiple formats. But the key ingredient of delivering an insight comes from the ability to view the data from multiple angles and views; which views and angles will suit your needs best is decided by none other than a data scientist.Data scientist: The person everyone looks up to, the person who gets the maximum respect in Analytics project is a data scientist. This person supposedly knows all the algorithms, data crunching models, views and possible depictions of data. The Data scientist will guide your data organizers and programmers on the actual technical on the ground needs of the project.Programmers: Sharp technical people who know how to code and do it fast. Time is money when it comes to analytics.And some key people with good skills in talking to the data: None other than the project manager himself is best suited to play this role; as long as he/she is comfortable in working with data. I think this is given by default that any good project manager worth his/her salt is able to play with data and talk to it. Still, some people have an uncanny knack of going one step beyond and have the data talk to them. This is where no mathematical model or algorithm will help you. This knowledge and insight comes from observation, communication and being aware of the circumstances driving the project. And who else to have these things better under their control than the project managers themselves?Meet with key business owners of the project and understand their goalsExplain, iterate and re-iterate those goals with your teams especially data organizers, data scientist and programmersStart planning insight development and views on a unified dashboard for everyone to see.These are the top 5 work items that any project manager should do in order to have a working analytics project.3) Tying the loop:Needless to say, ensuring team respects the rules of the team, the correct hierarchical order is set and most important ethics are maintained whereby no consumer data is compromised, leaked or misused is again one of the most important responsibilities of a project manager.If the project manager is juggling multiple responsibilities in the team then the above can be delegated to an additional members known as team moderator.What a Project manager possesses that a Data Scientist can never have?Data scientists are a respected lot. They command respect and have authority wherever they go because they have the tools and techniques to bring out the best of data hidden under the layers of algorithms.But still, there is something a project manager that can make or break the insights that are going to come out of Data. And extra something is: Intuition.This intuition is what tells a project manager whether he should stop now or should the team dig deeper to gain more insights. This intuition is what tells the manager that a particular dead end in analytics [and you will encounter many in the journey] could be another opportunity for a breakthrough.This intuition is gained by the project in the following manner:Through experience. Nothing can beat experience. The experience of dealing with data is very critical here.Through observations. Observing the surroundings. Observing how data and systems interact with each other under different circumstances go a long way in developing the art of understanding data.And finally, through communication. In this case, communication with the business owners. For example, your team might be delivering a lot of insights by reading the data. And they could be right. But if this is what your business owners want then what use will those insights be off? So communicating frequently and keeping everyone on the same page is very important here.Final wordGaining insights from data through Analytics is not only science but an art, as well. It is a beautiful symphony that when played right, makes the data start unfolding itself in front of you without much effort; leaving you with treasures to be enjoyed and delivered.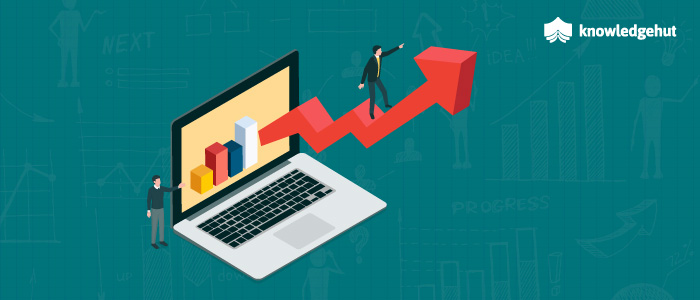 Project Management: Act On Action Items After Team Meeting
By
Abhinav Gupta
Invariably, all team meetings start with the promise to achieve the mighty goals and a zest to have the decided action plan followed up; only to have zero or little progress even after substantial time passes by.There is something in those confines of the meeting rooms that brings the best of ideas and enthusiasm to make a difference in everyone. But as soon as the team walks out of that door, back to their desks or an informal tea break after the meeting, all the goals, visions and action plans fall by the wayside and life returns back to the same old way of working.Invariably, again, there will be some members in the team who would wonder about what really happened to that action plan that was supposed to make the project shine again and to remove all the blockers; only to be silenced by the non-response of majority of the team.More or less, the response will end with the generic statement that the Manager was supposed to revert with something on some item and there has no update ever since. All the while, the manager is awaiting inputs from the team itself.Have you ever faced such scenarios in your projects and team meetings? If not, then wonderful. Please leave a comment at the end of this blog and share your best practices with us audience unless they consist of corporal punishment for defaulting members. Not a bad thought, though but it will not work in a democracy and even lesser so in a professional environment.So how do we really ensure that team actually owns up to the action items and acts on it towards tangible outcomes after the team meeting?If you have also experienced this same feeling, then do read on.Been there and done that"Been there and done that" syndrome belongs to those conditions where we have tried to break the logjam of above problem by assigning ETAs [expected time to achieve] and owners of those items. That seemed to work up until 2010.Ever since that year, I have personally noticed that even holding people accountable for action items is not yielding any action unless they are grabbed by their collars [in extreme cases and we certainly don't want to go there].So assigning ETAs and owners of those actions is not working anymore.Some of the managers I spoke with modified this approach with a fair bit of success used to have an "action item dashboard" showing in public view such as hallway with item owners clearly called out and their current status marked by Red, Yellow and Green Post-It notes.That trick worked for a whole and it still does but there is a catch in this too.For the first few days, it triggers action on the account of public visibility and it generates public interest also especially of passersby, but then after few days it dies a natural death and nobody gives it a second thought; only to have it replaced by another action plan that came out of another team meeting.The root causesAfter having spent more than a decade in human interaction patterns and ownership attitudes, I came to a conclusion that only 5% of action items fail due to a lack of enthusiasm or interest from the team members.That puts a whopping 95% in the questionable range as to why they do not materialize.I spoke with hundreds of team members on what constitutes as their reasons for not being able to follow through on their commitments of team meetings and following are the responses, arranged in descending order of vote count. I call them "Star struck pattern for Inaction" [copyrighted and Trade Mark by Abhinav Gupta]Those action items are inherently considered secondary to the project deliverables and hence, do not get enough bandwidth.The action items have a dependency on other individual or a group to revert back and that never materializesThe action item is currently blocked due to some technical or logistical issue and to unblock it, the said team members' needs to invest time which simply is not available at hand.The team member is not able to understand how completing the assigned action item will help deliver the end goal, so the sense of urgency is not clear.The action item is theoretical and not feasible in the real world. So not following up on that.It requires the person to go out of his or her comfort zone and that is not going to happen sooner.The above 6 reasons contribute to 95% of action items not materializing out of team meeting. The remaining 5% can be accounted to the "3-Lack Syndrome" [copyrighted and Trade Mark by Abhinav Gupta]:Lack of interest in the action item itselfLack of Interest in the overall well-being of team, project, company or societyLack of Empathy since the problem does not affect them; yet!The proposed solution to this problemIt took me more than 5 years to fine tune this approach into something that delivers sustained output and results irrespective of project domain, team personalities, and action item variations.But before I start delving deeper into the solution, let us understand why the said approach works with better odds than other approaches.See, there is an underlying human tendency that evaluates the person assigning the task to them more than the task itself. If the organizer of the meeting and the corresponding person who assigned them the action items, that Is You, enjoys the trust and authority of the audience then the chances of getting the completion increases by a few basis points immediately.Then comes the second human tendency riding on top of the first one, that is, what is in it for me?Some team members are intelligent and mature enough to answer this particular questions for themselves in private. But some require a picture to be painted for them by the meeting organizer.It is important to understand that the answer for "what is in it for me?" need not be some reward or gold or money at the end of it. But a way that shows the audience that this whole exercise is going to benefit all of us and they are part of "US".Once, these two subconscious barriers are crossed, it becomes very easy to get action items acted upon. But not entirely successful.Because one final frontier is left and that is the practicality of the action requested from the audience.Every individual is intelligent enough to understand whether something is feasible to be achieved in real time or not. Though some intelligent and bold individuals might be willing to push their efforts to achieve the unthinkable, but majority of the audience does not fall into that category.Hence it is the responsibility of the meeting organizer or the conductor to make sure that action items follow these patterns:They should be small enough to be achievableThey should follow a logical pattern of completion leading to the big picture achievementThe owners and their expectations are clearly understood along with the backup plansAnd most importantly, a personalized sync up with action item owners on a regular basis after the meeting is over.Most of us make the mistake of considering rough notes of our meeting discussion as action items and they get floated around in a Snapshot or email format to die a slow death of inaction.To get the action out of your action items, you need to understand the dynamics of the team, people personalities, goal of the meeting and your own personal investment in it.Because no one will invest their money in your project if you do not have any stakes invested in it. Ain't it? Learn more about how you can emerge as a Project Management Professional everyone looks up to.Cheers! And All the best !!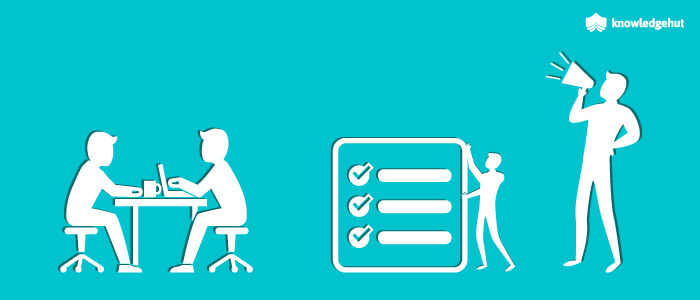 Project Management: Juggling Agile with Waterfall
By
Abhinav Gupta
I come from the days when Waterfall way of delivering projects was the de-facto standard. And it was successful, let me tell you.Then the competition started and new variations started coming up until we reached where we are today i.e. extreme Agile and ScrumOps.We have come a long way from the times where product release once a year was fine with everyone to the daily releases or incremental deployment was the expected quality of service standard.Coming to the crux of the matter:Have you ever faced a dilemma or moral questioning or a practical scenario where you asked yourself why are we pushing so hard to ship daily?Or your team asked you to schedule some items sequentially whereas the pressure on you from the top was to make them agile [read "parallel"]?Have you ever come across situations where your team members were executing project internally in a waterfall manner because it was simpler to do it that way?If yes, then please raise your hand and continue reading.If you have never encountered such situations then trust me you are blessed my friend! Please pass on the blessings to us by leaving a comment below with your experiences.The eternal fight between Agile Vs. WaterfallEver since Agile concepts came into being and helped us show a better way of executing projects, a battle ensued in the project management rooms.While some of the managers and companies were able to use Agile to the best possible results leading to a faster delivery, efficient services and others could not make much use of it. This is a well-known fact.Sooner, the discussions started getting centered around the points that Waterfall used to allow enough time to test before shipping, it helped ensure better quality for the consumers whereas the issues being reported by customers from field started to pile up for the Agile-run projects.I have been lucky enough to witness this transition from pure waterfall to pure Agile to a much more balanced Agile during my stint with world-renowned companies such as Microsoft et al.My own scales used to tip in favor of one concept only to tip towards another as I ran into issues!This frequent oscillation of my feelings, affinity, and common sense helped me understand a few things very clear and these were that:Agile was being blatantly misused in the name of faster development. And this was leading to a poor quality software being shipped to earn revenue fast and quick.Waterfall was being looked down in an unfair manner. It actually had a very mature way of delivering projects that was being run down by popular opinion.Quality was suffering and team morale was going down due to continuous pressure on them.My multiple conversations with my peers and experts in the industry revealed that they were experiencing similar pains. One of the research revealed that projects revenue had shot by a whopping 230% by switching to Agile mode, but the employee satisfaction dropped by 53% and the number of issues from the field jumped by 80%.Obviously, Agile is not going away, neither we are going to slow down to yearly shipping once again. So what do we do then?Juggling Agile with WaterfallI like to call it "Balanced Agile" [Trademark; Copyrighted by Abhinav Gupta, 2018].Balanced Agile is a concept that aims to help projects get back to health. Too much of everything is bad; isn't it?Before I delve deeper into what "balanced Agile" entails, I would like you to know what benefits you will derive from juggling Agile with Waterfall efficiently:Your work life balance will improve. Chances of you working over the weekend or late nights will go down considerably.Your team will start respecting you once again and their motivation levels will go up certainly.The quality delivered will be a slight notch higher and your customers will feel better with lesser number of issues on ground.And trust me, it will not hamper your project margins. Agree there will be a slight slowdown on topline but those effects will be nullified with reduced cost for low productivity, better quality, and lesser live field issues. Don't be surprised if you actually are able to increase your margins if done properly.How to strike the perfect balance?There are many ways with which you can implement Balanced Agile in your projects irrespective of domain. Whether you are handling a software project, hardware project, manufacturing project, anything can take benefit of this approach.I am assuming you would like to make this switch in your ongoing projects, so start with calling a series of post-mortem meetings that discuss the following items:Issues reported from fieldIssues reported in last 3 monthsMinimum 3 sittingsMake sure you actually know 5-Whys of the problem being reported.Review the redundant work items being done by the team in last 6 months.6 months duration helps make reasonable trendsThis feedback of redundancy should be taken from stakeholdersMake a list of top 50 items that are being used repeatedly but don't have automationMake a list of top 25 items that are not adding any real value and can be merged with other activityReview team's pulseAsk your team about their feedback on the overall project, product, managementExplain to them the intention of this exerciseIf they feel more comfortable in giving anonymous feedback then let them giveFinally, come up with a list of items that reduce project complexity if they are done sequentially instead with Agility. Because the trade-off you will do in this area will help you buy some extra quality and better customer reaction by letting go off some speed in project execution.Once you are done with these reviews you should come up with a plan on how you want to incorporate those change in your existing project wheel.But not before considering the impact on:ScopeCostScheduleResourcesYou need to have your stakeholders on boarded with these changes but above all, it is you THE PROJECT MANAGER who should be convinced with this plan. Only then you will be able to drive it to success else it will end up being just another initiative that bit the dust.Some examplesI will list out some of the common examples of items that are causing the pain to you, your customers and team. These are collated based on my experience from my projects.Items that commonly are redundant or lead to time wastage:Daily status meetingsSeparate sync up calls with entire team to discuss issues being faced by only a couple of membersToo many approvals or organizational hierarchy in your team or companyTeam deadlock where one team member is dependent on another but that person is unavailableItems that can improve team efficiency without creating extra burden:Cross training. Helps the team members reduce the dependency on each other. It comes in handy in unexpected situations.It helps the team members improve their skill repository leading to a better resume. That way you get support from the team as well.25-Minute sprint review meeting. Focus only on the good things for the first 10 minutes then delve into things that could be improved for the next 10 minutes followed by last 5 minutes to summarize.               1) Remember this meeting is not to discuss people but to focus on highlights and low lights.                2) I have intentionally kept it for 25 minutes. So because it creates a psychological goal for us to be efficient.Items that are most commonly reported from field:A feature that used to work earlier is not working anymore or in other words, a new way of doing things is not easy to use. This comes under scenario engineering.Good amount of field issues are also due to lack of proper customer training. So you should focus on that as well.Guided tours help in such situations.I hope my post on how you can juggle Agile with Waterfall in a seamless manner for better results. I will certainly look forward to hearing your experiences through the comments section or you can write to me on answersbyabhinav@gmail.comAll the best!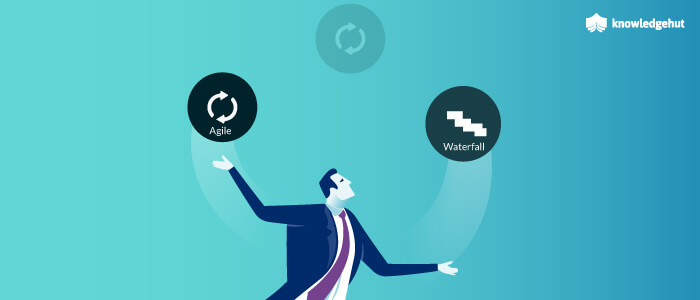 A Beginner's Guide To Project Management – Part 1
By
Abhinav Gupta
PMP, Prince, PMBoK, Templates, deadlines, communications, charter, review books, meetings and what not! Project management is a heavy duty exercise that takes up so much involvement from a person yet most of the time it is a thankless work [from my personal experience]. And that is because excellence in this field is considered as expected. Hence the chances of you failing or letting someone down are very high. In this post, let me share with you some of the tips and tricks to make project management easier for you based on my 11 years of experience in this field. I have been burnt many times and hurt quite a few times. And excelled multiple times. The basic problem with Project Managers The basic problem with project managers is they are a pain in the neck [for the lack of better term] for their team. They nag their team members and leads constantly about cost, schedule and most often ask them to work overtime or on the weekend. Aren't these the reasons why we used to hate our project managers when were engineers? And trust me, these are the reasons your team does not like you now. After being on both sides of the fence in my career, I can now totally understand the pain and pressure project managers go through. We are also human beings and we do not want to harass our team by constantly asking them to provide tracking data, validation arguments, and checking costs. But due to our circumstances, we have no option. So why do we do this? Because we don't have any better way to do it. But not anymore. Let me tell you some of the tips that will help you. Steps of IPECC In order to help align your thoughts with the management tips and tricks, let me go in order of the IPECC [Initiation, Planning, Execution, Control and Closure] areas. 8 challenges affecting software project management | CIO #PMOT #ProjectManagement https://t.co/r1rG9oeL5n — Project Insight (@ProjectInsight) May 5, 2016 How to save time and escape problems in Project Initiation? Many would think that project initiation stage is very simple and small to bother anyone. You are right. But the real danger of this stage occurs during the control stage wherein you try to control escalating costs, off-track schedule and suddenly you get to know that people who made the charge have moved on and are unanswerable, or you do not have the same amount of control you thought you would have. Has this happened to you? If yes, then read on. If this has never happened to you, then keep the notes handy with you as you could be next! Trust me! No one gets spared! Tip # 1: Take control of the project, officially. After you have been assigned a particular project, take it in writing from the project sponsors. The written confirmation should have the following things clearly mentioned in it: The duration of your engagement in the project The clause of renewal The success criteria of the project What you are authorized to do The things you are not authorized to do And that written confirmation should be signed by the project sponsors with the dates. This confirmation need not be in a single document; although it is preferable. Tip # 2: Know the people who can influence your project Officially this is known as stakeholder register. But I am not talking about that one. I am talking about something more sinister, a hidden plot to derail you that is unfolding while you are focusing on your project. I am kidding! But I mean business when I say that you should know of all the forces that can influence your project either personally or professionally. They could be your friends, foes, colleagues or family. Always keep a map ready in your mind that tells you who can add up to your strengths and who might be the cause of your downfall.  This will also help you distinguish between a well-meant scolding and a misleading appreciation. Tip # 3: Plan in chunks, the smaller the better If you straight away create a plan that covers all aspects, all scenarios from start to finish, then it will definitely please your seniors. But it will harm your team as the plans would become outdated soon. If you choose to go just in time approach for planning, then you might be the cause of bottleneck for your team. So here's what you need to do: Prepare a broad outline of all the things you need to cover Along with the detailed plan of the very next stage your team needs to do Run these 2 items with your seniors to get their buy-in, in writing of course. Then share these plans with your team ensuring that your leads are completely on-board with your plans.  This way your planning will always be one step ahead of the team's progress and not be outdated at the same time. Tip # 4: Involve your team in planning I would like to say, teams that plan together sail together. Else you run the burden of multiple project meetings, getting sign-offs and commitment issues from the team. By including the team in your planning, you achieve following things: Complete and real picture of ground reality that allows your plan to be as close to reality as possible You get to know bad apples and good apples in the team first hand by means of their interaction during the planning You gain firsthand knowledge of dynamics within the team The Team buys into the plan because they have helped create it This way you will be saving a lot of time from recurring meetings, review, pushing people to get things done and conflict management. Tip # 5: Get in external reviewers early in the game By getting external reviewers early in the game, you safeguard yours and the team's interests in multiple ways. Let me elaborate: The viewpoints of external reviewer will allow you to dispassionately review the project and deliverables and thus create a higher quality of products. The team is fully aware that no amount of politicking or gaining favors with management will allow them to escape from an independent external review and thus, self-quality control. In tough times, when your decisions and approach of the team will be questioned by stakeholders, these records of external validations will help you present your case on a strong foot. The External review will help you forecast trends and upcoming challenges early in the game. If we do not opt to do this earlier than in times of escalations, the external agencies are looped anyways by the investigating committees and at that time, you have no say in the matter and you cannot stop the vested interests from bringing external auditors of their choice. So take a bold step and involve external reviewers early in the game and document every review with findings, actions taken by the concerned people. These are just 5 tips to handle initiation and planning aspects of project management in a smarter manner that helps your cause and reduces the number of brickbats that you get from teams. Stay tuned for more such tips and tricks in the upcoming posts on "beginner's guide to project management".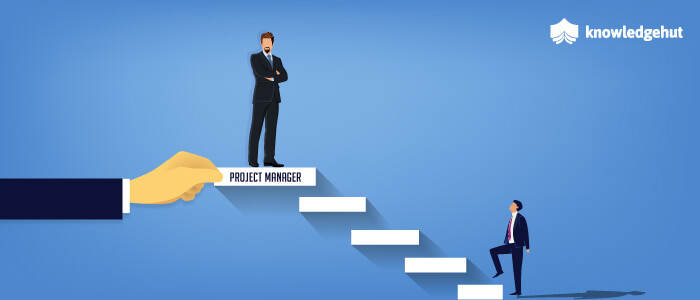 ITIL Practitioner – Things To Be Aware Of
By
Abhinav Gupta
ITIL stands for Information Technology Infrastructure Library and it is a set of libraries to help professionals cover different aspects of managing an IT Service project. Whether you provide a service as a vendor company or your product is marketed as a service to the world; in both cases, ITIL framework is suitable. Currently, Version 3 of ITIL framework is in existence and it contains 5 volumes dealing with Service Strategy, Service Design, Service Operation, Service transition and continual service improvement. This existing version known as ITIL V3 came into being in the year 2011. Initially, ITIL framework categorized the professionals into foundation course, intermediate level, expert level and master level. However, in the year 2015, AXELOS introduced one supplementary certification known as ITIL practitioner. This certification is meant to complement the professionals who are already on their way to become an Expert or a Master and in no way is it compulsory for them to clear it.  However, it will add 3 credit points to your journey of becoming an expert if you choose to add this to your profile. And it will add 15 points to your ITIL badge for professional competency development. Must-read primer on the new ITIL Practitioner Guidance via @stephenmann https://t.co/LDb46lcRfp @Joe_the_IT_guy pic.twitter.com/vmM9RX2kUO — Greg Sanker (@gtsanker) March 9, 2016 I am a newbie, please tell me about ITIL Practitioner level By the term newbie, I am considering anyone who has heard about ITIL certification framework, or might have come across some ITIL professionals in their network or official circles but does not know exactly what it entails. First of all, ITIL practitioner level was introduced by the governing council not only to add one stepping stone for the professionals who are familiar with the definitions and technical terms of ITIL Course, but also, to allow them the additional benefit of understanding how to apply these terms and knowledge in the real world. Practitioners are professionals who understand the ITSM [Information Technology Service management] framework, know how it fits the big picture and how to use it. These professionals are the ones who use this knowledge on a daily basis as part of their projects. In order to become an ITIL practitioner, one needs to clear the ITIL foundation exam. However, being practitioner level certified is not compulsory to attempt becoming Intermediate level certified.   What knowledge is contained in ITIL framework in general or for ITIL Practitioner? In version 2 of ITIL framework, there used to be a certification for "ITIL service practitioner"; in version 3, that has been removed and this ITIL Practitioner is different from that one. So do not get confused. Both are different from each other. Additionally, out of the 5 volumes of ITIL framework, Service strategy volume is considered to be the core of ITIL framework and once you develop the understanding of all 5 volumes, I am sure you will agree with me too. In the upcoming post, I will briefly speak about this point. ITIL practitioner exam consists of 40 scenario-based questions that you have to answer in the form of multiple choice questions within 135 minutes. This is an open book exam where you are allowed to carry the ITIL practitioner guide with you. You need to have 70% marks to be certified as ITIL practitioner. Once you subscribe to the course of ITIL practitioner, you will get access to ITIL core library providing you an information about planning to implement service management, ITIL practitioner guide and a toolkit containing existing publication, worksheets, templates, case studies, and scenarios. These resources will not only help you in clearing the exam, but will also prove useful to you in your day-to-day work.     Which job roles are most suited for the ITIL certified and how will it help me and my organization? As you must have understood by now, if you are working in a service-based, information technology industry then this framework is useful for you. But if you are working in any of these job roles then it is highly recommended to get ITIL certified: IT managers or Support staff Analysts Operations Managers Process owners Database administrators Consultants or Architects Service application developers It will help you in two ways: It will help you make informed and educated decisions about process, practices to be followed in your project It will increase the weightage of your resume, leading to better job prospects, especially for the UK-based clients. It will help your clients and company in a way that they will get the confidence that their project is in better hands, they can rely on you to provide a standard way of delivering the "service". So overall, it helps everyone. How can an #ITIL qualification help you advance your career? #ITjobs https://t.co/CT4aY8MoJf — IT Governance (@ITGovernance) January 25, 2018 Adopt and Adapt – What is it? "Adopt and Adapt" – Sounds like a mantra given by some great marketing guru or a lesson from elite Management class, isn't it? Well, it could be. But in this context, this is the guiding principle of ITIL. ITIL framework is one of the main proponents of this concept that states that once you understand a new or better practice, whether it is from ITSM library or from industry, then you adopt it in your project. But before doing so, you need to apply your domain knowledge, your existing constraints and your upcoming opportunities, to modify that practice to make it suitable for your needs. Since ITIL does not believe in the concept of one size fits all, therefore, adaptation is necessary. Else you are doomed to failure through the same means that you hoped to use for your success. While adapting, you also need to review your existing strategy, your transition plans, and your existing processes to know if there is a redundancy. And if such redundancy exists then you need to apply your critical thinking or even call for a brainstorming session and merge the processes into a single and a more effective way. This is "Adopt and Adapt" way of working for ITIL professionals. Lastly, what other benefits will I gain if become an ITIL practitioner? First of all, you will learn how to apply the knowledge of ITIL framework to the real-world projects on the ground. So in short, you will gain practical experience. And as we all know, theory and practice differ vastly from each other. One more benefit is that you will be able to help other individuals in your project and company to leverage continually and improve the service through measurements and maximize benefits by taking the right steps. And most importantly, you will be able to integrate well with the ITIL community and will be on a firm step towards your journey of becoming an expert or a master. So should I take this certification and become an ITIL practitioner? Yes, You should! If you are an Information technology professional dealing with service-related projects or products, then you should get ITIL Practitioner certified. KnowledgeHut is a certified and approved knowledge training provider to help you get certified. Contact support staff at KnowledgeHut to get enrolled. All the best!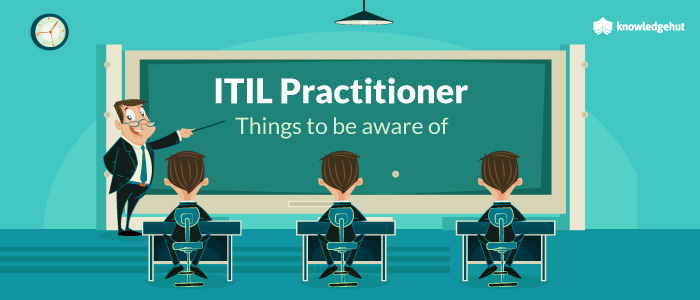 ITIL Practitioner – Things To Be Aware Of
ITIL stands for Information Technology Infrastruct... Read More