7 Levels in Delegation Poker Group activity - Project Management
By
Ania Kierczynska
Delegation is something that every Project Manager should know. We need to delegate tasks to get rid of the Monkeys. Here, Monkeys are nothing but the 'next move' as described in the book- 'The One Minute Manager meets the Monkeys' by Ken Blanchard, William Oncken, Hal Burrows .Poker is a family card game that everyone played at least once. We live in a reality where 'I don't have time', an excuse is heard constantly and we refuse to find time for playing in our adulthood – so why not to do it at work?Delegating the tasksThe truth is, no matter how good you are, you won't complete a project by yourself. You don't have all the skills that are needed, and probably even time for that during the working day. You need to know how to delegate tasks – which is really not an easy job!We, as the Project Managers, need to encourage teams to self-organise themselves. We're here to be a part of a team, help, and lead, but not to manage (at least not anymore). We need to make sure that the team members trust each other, can run projects in a collaborative way (thanks to the combination of skills that team has), and that everyone is clear about their responsibilities and roles. By distributing control and delegating, we empower people, but as much as we want to give the team a freedom, we must set some boundaries.As you can imagine, it is difficult to not only decide which tasks should go to whom, but also which level of decision-making process others should have on a given task. Delegation Poker cards will definitely save the day.Delegation PokerHow to start? Get your cards! You can either order a set from the Management 3.0. shop or just download a deck of cards (which are available in 14 languages!)You'll find 7 levels of responsibility on the Delegation Poker cards. It goes from I'll do that so I'll be an observer, they'll do that. Let's take a closer look at the cards:1) Tell, I will tell them – The highest level of the responsibility, a person will make decisions and inform others about them, he or she doesn't need to consult topic with others or try to convince them2) Sell, I will try and sell it to them – A person knows what he or she is doing, but wants the rest of the team to like it too. The decision stays with the person, but the vision is shared.3) Consult, I will consult and then decide – On the 3rd level you don't make a decision by yourself, there are tasks that people have more experience with, and where collaboration is required to find the best solution. Decisions are still made by a person with this level but it happens after consultation with other team members4) Agree, we will agree together – You'd think that it's an ideal level where everyone needs to agree with each other and the decision belongs to the whole team. There are situations where that'd work, however, we need to be careful to not to find ourselves with not being able to make any decisions or debating on things that should be fixed (e.g. you probably don't want to give a product's quality under discussion)5) Advise, I will advise but they'll decide – A person gives away the final decision but shares experiences and can give an advice6) Inquire, I will inquire after they decide – Someone else will make a decision and a person with this delegation level will just check later what the decision is, or will be informed about the decision.7) Delegate, I will fully delegate – It's a very useful level if you don't have the skills needed for a task, and somebody else has them. Delegate and trust – if you're a Project Manager, you'll probably leave configuring the database to the IT Specialists, right?Now, you need is a set of predefined situations or cases that you want to delegate. Remember, you're part of a team, so it's important to include some of your tasks so that the team would be able to decide about their level of delegation (maybe they would like to be informed or consulted on given topics, or maybe you want and need to delegate some of your responsibilities).You have cards, prepared cases and you have your team. Let's start!The GameGive a deck of cards to every team member. Explain the game to the team, so everyone would understand the delegation levels and why you run the game. Make sure that a group that debates the delegation levels is not bigger than 7 people, if it happens, then just split your team into smaller ones.Choose a topic – one of the team members reads out loud one of the pre-defined scenarios, he or she describes a given story from their own experience.Each player chooses a card that in his or her opinion describes the needed delegation level, when everyone decided, reveal the selected cards. There will be differences (and here the fun begins!) let people with the biggest different discuss.  There's a lot of value in these discussions, there might be clarifications made, maybe a new scenario will get created, but you'll see how the team sees their roles.Create a boardMake sure to write down the results and make it visible for everybody. You might want to have a board with all the stories and levels agreed to given roles. It might happen that when you complete the game, and you'll see a whole, bigger picture, you'd want to re-do some of the cases. And it's ok to do that! As long as you achieved consensus and everyone is clear about their responsibilities, play as many times as you need to!Learning objectivesAs you can imagine, the main outcome of the game is to know who is responsible for what and at which level. You'll definitely have fruitful discussions and will learn something new about each other, about your views and how you see yourself as a team.Following the Management 3.0. objectives, you'll learn that:Delegation is not black and white - you will find areas that are in between, where you can't fully agree and make a perfect decision on……and sometimes it depends on the context - there will be cases where a delegation level depends on a nature of a given task and you can't create a general rule that suits allDelegation is a process – don't think that you play today and you give away tasks tomorrow morning. It doesn't work this way, there must be a transition time, you will handover tasks in a pace in which others can take them, collaborating.Whether you're a beginner in the self-organising teams world or a professional with years of experience, you'll always learn something new. There is not a workshop that you can run that won't be unique. Everyone has a different background and experiences, and that makes everything interesting. And remember – no matter how resistant your team might be, if you tell them that the next meeting will be actually a game, they won't say no to fun!
Rated
4.0
/5 based on
0
customer reviews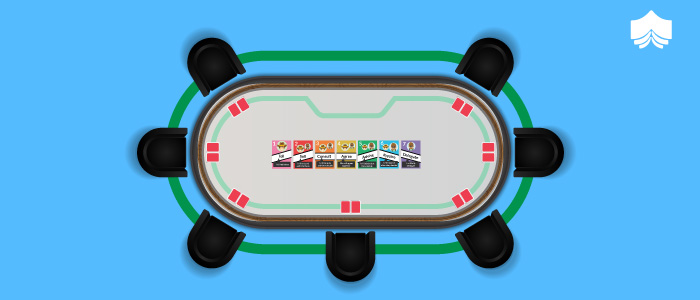 8 Helpful Tips For Your PMP® Exam Day
By
KnowledgeHut
Nervous for the big day? It is quite natural once you have devoted at least 4,500 hours to project work and have sat through at least 35 hours worth of classroom training on project management. Further, you need to study for hours and answer hundreds of practice questions to prepare well for your PMP® exam. Also, you have gone through the lengthy application process and qualified the audit of PMI.  So, after months of studying and preparing for the exam, you would surely want everything right on the day of the exam and come out of flying colours.8 Tips for the day of your PMP® examThe following tips will surely help you to overcome your nervousness and take your PMP® exam with ease:1. Sleep for good 8-hour the night beforeAs the saying goes, a tired body cannot host a relaxed mind. It is very important for you to be physically and mentally fresh during the exam. After all, you need to be focused for 4 hours and answer all the questions. You should try to avoid last minute cramming. Sleeping for 8 hours before the exam provides the needed rest to move new material from short-term to longer-term memory where it is needed.2. Reach the exam center at least an hour earlierIt is important for you to reach the exam center a bit early. To be on the safer side, you should visit your exam center prior to the day of the exam. This would surely help you to gauge the right amount of time that is required to reach the center on the exam day, as numerous factors like traffic and mode of commute might play an important role for you to make it to the center on time.You need to go through a security check at the exam center itself. So, you should leave your home at a time which will help you to reach the exam center an hour before the exam.3. Carry everything that you needEven if you think that you know what to carry with you to the exam center but it is suggestible for you to call the exam center a day before the exam and specifically confirm about what you should carry on that day. It is suggestible for you to carry your identification with photo ID, and possibly a print out of your exam confirmation page.4. You should eat moderately on the exam dayIt is safe to keep yourself hydrated and eat moderately to avoid feeling drowsy during the exam. Also, don't go to the exam center with an empty stomach. You would surely hate to have a stomach upset, headache, or some other food-related issue that might prove to be fatal for you while you need to be focused for a long duration during the exam.Further, each break might take you 8 to 10 minutes of your time which includes the time needed for security check again before you enter the exam room.5. Get an idea of the sample exam software interfaceYou need to watch 15 minutes long video which is a sample exam software interface to familiarise with the exam software before you begin to write your PMP® exam. However, the time of this video is separate from your exam time. Watching this video before the exam will help you to know what to expect once you enter the Prometric exam center.6. Brain dumpDid you hear about the brain-dump strategy? It comprises of a list of stuff which you need to recall quickly during the exam, like quality tools, types of powers of a project manager, process sequences, and more.As a PMP® aspirant you need to practice writing down this information on a piece of paper within 5 to 6 minutes. On the exam day, just take 5 to 6 minutes to write all the information on the piece of paper given to you by the staff deputed in the Prometric test center. This would act as a ready reference document for you during the exam and help you to remember the stuff whenever you need it.How to use brain dump in two steps?Step 1: You can use this method while practicing your mock tests in order to optimise the time while writing the PMP® exam.Step 2: In case, you don't want to write the brain dump, you can keep it as a revision tool before you get into the exam hall. This would help you to keep the formulas and other required information fresh in your mind so that you can recall it easily.7. Request for headphonesMost of the exam centers keep headphones to block outside distractions. You can ask for one to your exam coordinator. Although it might not seem to be an important element, still it will surely save you from the surrounding noises and focus on completing your exam on time.8. You need to relaxA relaxed mind increases your chances of scoring more. Once you have done everything at your end, you just need to relax and go with the flow on your PMP® exam day. Dressing comfortably is extremely important since you need to sit down for 4 hours straight, help you to easily recall information, manage time, and answer 200 questions in time.Points to keep in mind while writing your PMP® examThe PMP® certification exam consists of 200 questions which you need to answer in 4 hours. You need to consider the following points in order to answer the questions easily and on time:You need to read every question carefully and answer them. It is natural to get distracted and tired while answering all the questions in such a tight schedule. So, you need to relax by taking deep breaths and try to focus on the exam.Do not waste your time on breaks and you should plan for only 2 breaks. You must remember that the computer clock will keep ticking while you are on break. You will have to go through security checks before entering into the exam hall after every break. You should go for breaks when you absolutely need it. You should not panic when you find a few difficult questions consecutively which you are unable to answer. This is quite normal and you will find the easy and direct questions which will follow later.Do not spend more than a minute or two on any question. This would give you the time to read through all the questions. You will also come across easy and direct questions at any point of the exam. Use the elimination method for all the difficult questions or use your best quest in order to choose the best answer. You just need to ensure that you do not leave any question unanswered. In case, you are doubtful about any of the answer, you should mark it for review to come back to it later.Points to keep in mind once you complete your PMP® examDid you answer all the questions of your PMP® exam? That's not it. You need to keep in mind the following points after you complete the PMP® exam:After completing all the questions, you should use the remaining time for reviewing the marked questions.You will be asked to fill a survey once you complete the exam. This survey is optional. Once you complete the survey or you choose to skip it, your result will pop up on your screen if you pass the exam.Finally, you need to collect your printed report card from your Prometric test center staff. You will receive the hard copy of the certificate at the address provided by you during the application process.What should you bring to the Prometric center?There are many restrictions on what is allowed to bring to the test area. But there are also certain things which you must carry in order to enter the exam center. They are:You should carry your printed your Prometric confirmation receipt.You should also carry a valid and correct form of government-issued photo identification.The name on the photo identification must match the name that you provided while applying for the exam and it must not be expired. In case, there is any change in your marital status, you should have photo identification with the same name that you registered for the exam.Role of Prometric and PMI in your PMP® examPrometric is a private company who provides secure testing facilities for certifications provided by many professional organisations. One of them is the PMP® certification exam provided by PMI. Prometric is a leader of standardized testing administration with over 10,000 testing centers in 160 countries.Project Management Institute PMI is a global organisation who sets the standards for the field of Project Management. PMI develops all the test content for the standardized Project  Management Professional (PMP)® exam which determines the certification status of a candidate. PMI has chosen Prometric to manage the electronic PMP® testing process.You need to pay the fee for your PMP® certification exam directly to PMI, whereas, Prometric manages the test scheduling, administration, and analysis process.To concludeAfter all the hard work you have put in while preparing for your PMP® exam, the exam day is a crucial day of your life. Prometric requires you to arrive at least 30 minutes prior to your scheduled test time. And once you are done with the security check and watched the 15 minutes video about the exam procedure, you need to complete 200 questions in 4 hours.The tips mentioned in this blog will surely help you to avoid all the stress on this day. GO through all these tips to be organised and calmer to be in the right frame of mind to answer all the questions to pass the exam with flying colours. All the best!
Rated
4.5
/5 based on
16
customer reviews

8 Helpful Tips For Your PMP® Exam Day
Nervous for the big day? It is quite natural once ... Read More
What is PRINCE2®
By
KnowledgeHut
PRINCE2® is one of the methodologies which will lend you a helping hand in managing your project in a successful manner.In this article, we will discuss its various aspects, just enough to provide you with the perfect launching platform to comprehend everything about PRINCE2®, all the information that you will need before you dive in for more details later on.Not only that, you will also get an overview of how you need to engage yourself with this project management method.Let us begin with the basics.What is PRINCE2®?PRINCE2®, an acronym for PRojects IN Controlled Environments, in fact, is a process-based method to manage any project effectively.One of the frequently-used project management methods, PRINCE2® is used by many people and organisations from various sectors and industries. It is practical, flexible, and innovative. Whatever project it may be, whether it is about constructing a flyover, developing software, or even putting forward an advertising campaign, the themes, processes, and principles of PRINCE2® will help you realise all of them. This method belongs to the public domain, and provides a generic but the best guidance to managing any project.Key Features of PRINCE2®:Focus on business justificationDefined organisation structure for the project management teamProduct-based planning approachEmphasis on dividing the project into manageable and controllable stagesFlexibility that can be applied at a level appropriate to the project.History of PRINCE2®PRINCE2® originated from PROMPT II (Project Resource Organisation Management Planning Techniques).PRINCE was originally based on PROMPT, a project management method created by Simpact Systems Ltd in 1975, and adopted by CCTA in 1979 as the standard to be used for all Government information system projects.In the year 1989, a version of PROMPT II was adopted as a UK Government standard for information systems (IT) project management by CCTA, Central Computer and Telecommunications Agency. In June 2010, the Office of Government Commerce Best Practice Management functions moved into the Cabinet Office.However, it was renamed in a Civil Service competition to 'PRojects IN Controlled Environments'. In a short span of time, PRINCE was applied even outside the IT environment, both in the UK Government and private sectors.On PRINCE being launched in the year 1989, it effectively superseded PROMPT within Government projects. PRINCE remains in the public domain and the crown holds its copyright. PRINCE2® was published in 1996, having been contributed to by an association of some 150 European organisations.PRINCE2® was released in the year 1996 as a common project management method.Since then, it has gained increasing popularity, and now it is a de-facto standard for project management in many UK Government departments and across the United Nations systems as well.After being revised again in the year 2009, the acronym was changed, this time to 'PRojects IN a Controlled Environment'.Ever since PRINCE2® was launched (1996), it has undergone two significant revisions:'PRINCE2®:2009 Refresh' in the year 2009'PRINCE2® 2017' Update in 2017Which are the most popular regions for PRINCE2®?As you came to know in the section above, PRINCE2® was born in the UK, and later on, this methodology took many regions of the world by storm. Its simple, yet effective themes, processes, and terminologies have brought a new perspective in the world of project management.Till date, the UK has more PRINCE2® certificate holders than any other country across the globe. But now, there are more certificate holders across the rest of the world.According to the Axelos 2016 report:88% of PRINCE2® certificate holders said it had been valuable to their career85% of practitioners stated that PRINCE2® certification has been useful current roleOver 80% of professionals surveyed see the value of working in an agile way.Meanwhile, along with the massive global presence and momentum of PRINCE2®, there are already many established countries that adopted PRINCE2® .Here are the most traditionally popular PRINCE2® regions:UKThe NetherlandsAustraliaEastern and Western Europe – Poland, Denmark, GermanyIt has been some years now, and PRINCE2® has really strengthened its grip in the economic market of superpowers like India and China. In the year, 2012, PRINCE2® examinations in India increased by 168%. A year later, the increase in the rate of examination in China overtook India. These figures look perfect for the project managers. China and India both are ambitious nations and it makes complete sense about why they have adopted PRINCE2® methodology for their projects.More current figures from AXELOS, represent the regions going through the biggest increase in PRINCE2® examinations with every passing year:Why do I need to implement PRINCE2® in my organisation?Well, as stated earlier, PRINCE2® is a high standard method for project management. But what makes it stand out from the other methodologies?Simply because it is adaptable and flexible. Let us elaborate on this.The reason why PRINCE2® is adaptable and flexible is that it represents years of best practice in project management. It focuses on a diverse variety of disciplines and activities, ones which are important while driving a project, and emphasises on the direction the project needs to head towards, that is, 'Why', 'When', and for 'Who to'.What it has to provide your organisation with are stated below-It provides a common and seamless approach.Helps in keeping a project organised throughout the process.Repeated and timely reviews of progress are made against plan and Business case flexible decision pointsEnsures that the project continues to meet the business requirements.Provides flexible decision points.Aids to management control of any deviations from the plan if there are anyThe involvement of management and stakeholders at the right time and place during the project.Helps in maintaining good communication channels between the project, project management, and the rest of the organisation.Provides a method of capturing and sharing lessons learnt.Secures a pathway to increasing the project management skills and competences of the organisation's staff at all levels.All right, but why use a project management methodology?It has been known from various surveys that the project managers of high-performing projects are most likely to have been PRINCE2® certified. It enables them to manage the project, take risks, and have control over the use of resources.Since PRINCE2® and its methods are widely renowned and understood, it provides a common language for all the members in a project.It represents years of project management best practice that provides information about a lot of 'Dos' and 'Don'ts' to the participants in a project.With PRINCE2®, it will become easy for you to maintain a flexible and improved communication system throughout the project by employing Agile methods.Tell me about the training and certificationsPRINCE2® certification is awarded by AXELOS, and in order to get the certification, the user needs to take part in a training course with an Accredited Training Organisation, after which the user needs to sit for an examination. There are three ways to undertake the course: Virtual, Online, and Classroom. Trainers must be re-accredited once in every 3 years and undergo a surveillance check once every year.However, PRINCE2® examinations are either undergone:As a part of a PRINCE2® accredited training course through your PRINCE2® training providerOnlineAt a public PRINCE2® examination centre.Whichever option you select, the PRINCE2® examinations you appear for will have the same style and structure.There are four levels of certification for PRINCE2®:1. PRINCE2® 2017 Foundation: This level of certification confirms that the holder has adequate knowledge and understanding of the method of PRINCE2® and is qualified to work in a project management team using the very method.If you opt for this, then you must be able to:Describe the motive and major content of all roles, the seven principles, the seven themes, and the seven processes.State which management products considered as input or output by using the seven processes.State the main purpose and key contents of the major management products.State the relationships between processes, deliverables, roles, and the management dimensions of a project.2. PRINCE2® 2017 Practitioner: This level of certification confirms that the holder has developed an adequate understanding of the way the concepts of PRINCE2® can be applied in a certain given scenario and will be able to apply the same in a real project scenario under proper guidance. However, qualified PRINCE2® Practitioners who pursue the APMP qualification of the Association for Project Management (APM), are not eligible to attend certain topics of the syllabus, ones that are covered in PRINCE2® Practitioner qualification.         If you go for this, then you must be able to:Produce detailed explanations of all principles, themes, and processes and worked examples of all PRINCE2® products as they might be applied to address the particular circumstances of a given project scenario.Show that you comprehend the relationships between principles, themes, and processes and PRINCE2® products and can apply this understanding.Demonstrate that you understand the reasons behind the principles, themes, and processes of PRINCE2® and that you understand the principles underpinning these elements.Demonstrate your ability to tune PRINCE2® to different project circumstances.The examinees are strongly advised to read the book and review the test exams time and time again.3. PRINCE2® Agile Foundation:This level of certification was released in June 2018 and establishes the fact that the holder has sufficient knowledge and understanding of PRINCE2® and the Agile way of working and is able to work in a project management team by combining the concepts of both.4. PRINCE2® Agile Practitioner: This level of certification identifies the holder as being able to implement the principles of PRINCE2® in project management and apply the concepts of Agile, such as Scrum and Kanban.So, in a brief, to get PRINCE2® Agile Foundation or Agile Practitioner certification, you need to:Show that you understand the basic concepts of the common agile ways of workingShow that you understand the purpose and context for combining PRINCE2® and the agile way of workingDemonstrate your ability to fix and flex the six aspects of a project in an agile contextDemonstrate the ability to tailor the PRINCE2® principles, themes, processes and management products to a project in an agile context.You can visit our link to know more about PRINCE2® Foundation and Practitioner Certification TrainingWhat is the process of Examination?Although you were informed about the four levels of certification in the previous section, the examination format varies accordingly.We will provide you with a brief insight on each format and the prerequisites so that you get a general idea about the same before selecting a course with us.So, here are the four examination formats.The PRINCE2® Foundation Examination format:The duration of examination is 60 minutes.There will be a total of 60 questions.It will be a closed-book examination.You will need to have at least 33 out of 60 questions correct, that is, a pass mark of 55%.Prerequisites: There are no specific pre-conditions for the Foundation level certification.You may study this on your own or as take it as a prerequisite to the PRINCE2® Practitioner course.However, with respect to the PRINCE2® Certification Requirements, while it is not mandatory, having a basic knowledge of managing projects is always preferred.The PRINCE2® Practitioner Examination format:The duration of examination is 60 minutes.There will be a total of 68 questionsYou will need to have at least 38 out of 68 questions correct, that is, a pass mark of 55%.It will be an open-book exam (official PRINCE2® manual only).However, if you take the examination in your native language, then the duration of the same will be for 150 minutes. If not, it will be for 188 minutes. The distribution of the questions will be as follows:35 questions from the theme25 questions from the processesAnd 8 questions from the principles.Prerequisites:In order to appear for the PRINCE2® Practitioner examination, you must be able to provide a proof of passing one of the following exams:PRINCE2® FoundationProject Management Professional (PMP)Certified Associate in Project Management (CAPM)IPMA Level A (Certified Projects Director)IPMA Level B (Certified Senior Project Manager)IPMA Level C (Certified Project Manager)IPMA Level D (Certified Project Management Associate).The PRINCE2® Agile Examination format:It will be an objective test.There will be 50 questions, each worth one mark.You will need a score at least 30 marks to pass (out of 50 available), that is, 60%.The test duration will be of two-and-a-half hours (150 minutes), no additional reading time.It will be an open-book exam (official PRINCE2® Agile guide only)What are the Prerequisites?In order to sit for the PRINCE2® Agile examination, you must have a Registered PRINCE2® Practitioner status (i.e. hold a current PRINCE2® Practitioner certificate).But why should I get PRINCE2® Certified?There are many reasons why it is recommended to study PRINCE2®.The most notable of them are:It is the industry standardIf you are looking to work in project management, then your search ends at PRINCE2®.PRINCE2® is a qualification that is recognised worldwide, one that is approved by the UK government as a best practice for project management. It has turned into an important benchmark of capability within the industry, and is considered an important requirement for those looking to further their project management careers.It helps in gaining First Class Project Management SkillsPRINCE2® offers the skills that will make you confident about managing projects with success. The key element it follows is using a common language, systems, and procedures. What results is you being able to govern resources and risks with fewer mistakes, but the incidents will teach you and your team how to learn from the same mistakes.Irrespective of the type of project, organisation, or industry one is involved with, PRINCE2® is adaptable enough to be seamlessly adjusted, not to forget the immense amount of time, money, and effort it saves.The time taken for you to qualify will not take longIt will not take you long to complete all the certifications of PRINCE2®. Their duration is from 20 to 50 hours for the entry-level PRINCE2® Foundation level, two to three days for the PRINCE2® Practitioner and Professional levels.The first level can be studied online. You can take your own time in scheduling your studies according to the time table. However, if you desire to finish your qualifications at a quicker pace, then there are a host of bundled packages having different classifications together.It assists you in shaping your career by getting better jobsHaving a PRINCE2® certification adds credibility to your CV. It is a renowned international product which has the quality method for managing any project. According to Arras People's 2011 survey, half of the people who opted for the same have certifications in PRINCE2®. This clearly explains why so many companies are hiring candidates who are certified in PRINCE2®.The 2016 AXELOS PRINCE2® survey shows that a majority of the surveyees, particularly from Germany and the Netherlands, felt that PRINCE2® certification is essential for a better career growth. The ones to opine otherwise stood at less than 10% of the total votes.A better future is accomplished by continuously being equipped with the best of the upgrades available and a PRINCE2® certification is one of those top-tier choices.It will qualify you to earn more moneyMany companies worldwide offer an average annual salary of around $42,380 to PRINCE2® Foundation certified candidates. Potential candidates could earn up to $66,206 after they complete their PRINCE2® Practitioner certification,So, being PRINCE2® certified helps you secure your financial benefits and career on a long-term basis.You will be open to more opportunities globallyIt is a fact. PRINCE2® qualifications are recognised and acclaimed globally. So, there is no doubt that it creates more opportunities for you globally.Did you ever dream of working abroad? If yes, then project management could be the ideal choice.What is the cost of the components of the certification?Whether it is PRINCE2® Foundation or PRINCE2® Practitioner, the total cost is split into various segments and varies from country to country and from one accredited training organisation to another. All the fees mentioned here have approximate values and may be subjected to change depending on the region.The components involved in the PRINCE2® certification cost are:PRINCE2® TrainingPRINCE2® examCost of Sample Examination papersStudy GuideMembership fee.Well, opting for a PRINCE2® course online means that the cost of your training component in PRINCE2® could be as low as under $300, considering that you go for a PRINCE2® Foundation & Practitioner Certification examinations bundle. Choosing this combination will give you access to the entire course lasting for a year. Some training providers offer such courses for just $60, provided you want to complete the same within a month. Generally, the Foundation examination could cost around $900 but you automatically would end up paying much less on the PRINCE2® certification if you get one of those bundled courses including both PRINCE2® Foundation & Practitioner Certification examinations.However, in case you think about attending a classroom training, then you may have to pay around $1000 for your PRINCE2® certification. A few of these PRINCE2® courses cover the cost of the PRINCE2® Foundation & Practitioner Certification examinations. So keep the cost of the PRINCE2® certification in mind if you are planning to go for PRINCE2® training. Moreover, take time to pay attention to the extent of course coverage, flexibility and the bundled services that are provided. This will help you cut down on the cost of PRINCE2® certification.PRINCE2® course onlineIf you go for a PRINCE2® course online, you will save a lot of money on the PRINCE2® examination cost. PRINCE2® course online for the Foundation level may cost you €450 or more, but the classroom session may cost €1000 or more. Speaking of PRINCE2® examination cost, you will be able to save quite a lot of money by going for the online course.And what about the future of PRINCE2® professionals?To determine if the PRINCE2® certifications are worth going for, you will need to have a look at the average salaries of the jobs targeted at PRINCE2® certified Project Managers.The average salary of PRINCE2® certified employees is around $85,000 to $90,000.        A number of studies and surveys demonstrate the fact that PRINCE2® certified professionals earn more than their non-certified peers.You may start with the job role of a coordinator or an administrator, but you can rise up to a director's position with the aid of a PRINCE2® certification.With the help of a PRINCE2® certification, you also become skilled in handling project delivery successfully, thus becoming an invaluable asset to your company.A PRINCE2® certification imparts knowledge on how to manage your resources on the project effectively. Moreover, you will be able to effectively take care of risks and hence aid businesses more.Axelos survey revealed that individuals feel that PRINCE2® Foundation & Practitioner Certification is an invaluable asset for them irrespective of their position.In a nutshell, if you compare the PRINCE2® foundation exam costs, your salary should range from $33,000 to $ 93,000. Hence you can justify the costs of learning PRINCE2® with the staggering salary. Like we mentioned at the beginning of this article, PRINCE2® certified professionals are in high demand in the major companies throughout the world.You will be a sought-after person when your peers and organisation become aware of your skills in project management.ConclusionAll the information and discussion shared above is just the tip of the iceberg of information about PRINCE2®. There are more to follow in our subsequent articles having every useful information that will help you choose your career options, especially when you are standing at the crossroads of selecting the appropriate one for your future.We wish you all the best on your journey to pursuing excellence!
Rated
4.5
/5 based on
3
customer reviews

What is PRINCE2®
PRINCE2® is one of the methodologies which will l... Read More