How To Earn More PDUs After The Completion of PMP Certification
By
KnowledgeHut Editor
Are you a PMI® credential holder? Do you also hold a PMP® certification? Then this article will be useful for you! All PMI® certifications except CAPM® certification (Certified Associate in Project Management), need holders to string along with the Continuing Certification Requirements (CCR) Program. The aim of this program is to ensure that your skills and certified capabilities are up-to-the-minute. Generally speaking, it involves earning PDUs as well. PMP® Certification- If you are planning to take the PMP® training, it will be worth the cost and your efforts. Various industries use PMP® as a standard for project managers. PMP® certification entitles you to work in any environment and with any methodology. The PMP® certification covers the various project management techniques and skills that are essential for project managers. The PMP® course creates your impression as- It indicates your superiority in using the PMBOK® guide It indicates that you know the best practices for project management Salary of the PMP certified- According to the 10th edition of Project Management Salary survey by PMI®, it is estimated that the PMP® certified project manager is getting more than non-PMP certified project managers. The average annual salary for a PMP® certified professional is $108,200 per year. They earn 20% more than the non-PMP® certified individuals. Here is the salary report of the PMP® certified according to PMI® report. Once you have sailed through the PMP® exam, your 3-year PMP® re-accreditation cycle starts. You need to earn at least 60 PMP® PDUs with a specific end goal to effectively renew your PMP® accreditation. Usually, 1 PDU is equivalent to 1 hour of PDU activity participation. But, there are points of confinement to certain PDU activities. We will see ways to earn more PDUs in details. But before that, let's know what is PDU?                                                                                                            Do you know?                                                                                1 PDU equates 1 hour of PDU activity participation What is PDU? A PDU is a Professional Development Unit. Once you earn your PMP® certification, the next step is to maintain the PMP® credential. This credential is valid only for 3 years. So to renew the certification, you need to report 60 PDUs to the PMI® before completing the third year. If missed to renew, it leads to suspension of the certificate.      Ways to earn PDUs- Earning PDUs for PMP certification is a hassle-free and less expensive process and some PDUs can be earned free of cost. PDUs can be earned in two ways-  A. Free PDUs B. Paid PDUs A. Free PDUs Free PDUs are categorized into 2 sections,  1) Education PDUs: Education PDUs can be earned in following 3 ways- Online or in-person courses and training offered by PMI's Registered Education Provider (REPs) Continuing Education (professional meetings and local events) Self-driven learning From Education PDUs, you can earn maximum 35 PDUs. Out of 35 PDUs, 8 PDUs consists of technical Project Management skills + 8 PDUs in Leadership skills + 8 PDUs in strategic business management skills. These 3 skills-sets are referred as a 'PMI Talent Triangle' by PMI®. 2) Giving back PDUs: Giving back PDUs includes the sharing of knowledge and applying skills to contribute to the profession. This includes- Creating knowledge Giving a presentation Creating content Working as a practitioner Sharing knowledge Volunteering From giving back PDUs, you can earn maximum 25 PDUs, but only 8 PDUs can be earned as working as a practitioner during 3 years. B. Paid PDUs Paid PDUs is another way of earning PDUs after PMP® certification. The second way consists of not only gaining the project management knowledge but also earning more PDUs. This way of earning PDUs is more effective than the free PDUs in terms of gaining PDUs too early. Also, this enhances your skill-set along with the PDUs.    Really looking forward to the discussion on maintaining my PMP certification @pmiirl — Joanne Cronin (@dudara) July 6, 2017                                                                                                      Has it come to your notice?   Paid PDU approach is more effective than the free PDUs, as it not only acts as a skill enhancer for an individual but also helps in earning PDUs too early. Here are some of the Project management related courses that can help learn more about project management and earn more skills. 1) PRINCE2® course: You can earn 16 PDUs from this course. PRINCE2® (PRojects In Controlled Environments) is a Project Management methodology that allows you to handle any complex project in a diverse environment. This method is practiced worldwide and the certifications are considered authentic if the training institute is an Accredited training organization (ATO) of PEOPLECERT and a certified partner of Axelos.    2) ITIL® course: You can earn 25 PDUs from this course. ITIL® training provides understanding of the project related best practices and implementing these practices to streamline the processes for continuous improvement. It is highly recommended that you take this course from the institute which is an Accredited Training Organization (ATO) of PEOPLECERT and a Certified Partner of Axelos for ITIL® Trainings. 3) PMI-ACP® course: You can earn 21 PDUs from this course. The Project Management Institute- Agile Certified Practitioner (PMI-ACP)® is a widely accepted certification in the Agile community. This course shows the competency of an individual in carrying out a project in any circumstances using Agile practices. For this course, select the institute which is a Registered Education Provider (REP) of Project Management Institute (PMI®). Being a PMI® member, if you are PMP, PfMP, PgMP, PMI-PBA certified then you need to earn at least 35 PDUs from Education Category, 25 PDUs from Given back to the profession category  8 PDUs from each category of Talent triangle. Also, you can grab maximum 8 PDUs from 'Giving back to the Profession' by 'Working as a Practitioner' and all 60 PDUs from education category.                                                                                                                     Do you know? PDUs can also be earned by watching recorded webinars from projectmanagement.com. These PDUs will get recorded under the 'PDUs awarded section' on your account page. Hence , no need to report them separately. PMI membership comes with professional membership of project management.com. Future Demand for PMP professionals- According to the Project Management Institute®, the demand for project management professionals will explode by 2020. Below is the graphical representation of the new job vacancies worldwide for project management role. Bringing it all together PMI® is a registered trademark of the Project Management, Inc. and PMP® and its logo are accredited features of the Project Management Institute (PMI®) which are enrolled in the US and other countries. You need to keep in mind that your PDUs can be examined and you could be asked to provide justification of your learning any time. So, it is better to earn your PDUs only from accredited organizations. There are various genuine ways to learn, create and claim PDUs to stand out in the market. I hope this information will help you in earning PDUs the way you want!  
Rated
4.5
/5 based on
5
customer reviews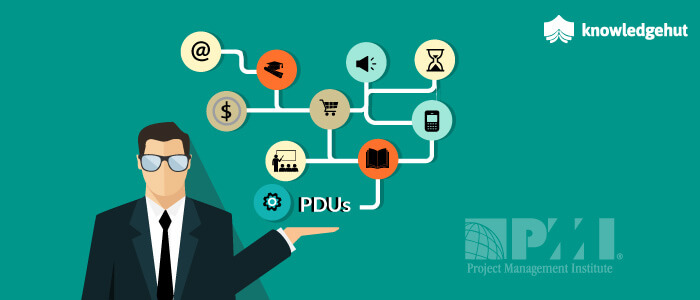 How To Earn More PDUs After The Completion of PMP ...
Are you a PMI® credential holder? Do you also hold a PMP® certificat... Read More
8 Tips for Managing Stakeholder Expectations
By
KnowledgeHut Editor
Why Stakeholder Management? One of the most critical aspects of project management is doing what's necessary to develop and control relationships with all individuals that the project impacts. In this article, you will learn techniques for identifying stakeholders, analyzing their influence on the project, and developing strategies to communicate, set boundaries, and manage competing expectations. By successfully managing your stakeholders, you will be better able to keep a lid on scope creep, ensure project requirements are aligned, understand tolerance for risk, and mitigate issues that would otherwise delay the project. Good stakeholder management is a testimony to your influence in an organization, and a key component to a healthy project environment. As the project manager for a coveted account you are excited for the opportunity of a new project, but anxious for a good outcome. The team is assembled and you have every confidence that they will help you successfully meet and exceed the client's expectations. You've been here before and you know that even the best laid plans can quickly go awry. When this happens you need to regain control fast before your team loses motivation. By properly managing the stakeholders' expectations from the outset, the chances for a smoother journey are much greater. Here's 8 tips for PMPs to help keep the stakeholders calm and reassured throughout the project, and also at the end, take a look at some great PDU courses for PMPs that can help you build your leadership and project management skills.   1. Identify who the stakeholders are. Obvious? Not always. Most projects will have numerous stakeholders and not necessarily just the most easily recognizable. The PMBOK® Guide defines a stakeholder as: a person, or organization, that is actively involved in the project, has interests that may be positively or negatively affected by the performance or completion of the project, and may exert influence over the project. That could include senior management in your own company. If the major influencers in your own company are not fully onboard, it could cause dissent in your team. You will then need to identify the other non-obvious stakeholders of this project. For example, who are the funders? They normally take a quiet back seat behind the movers and shakers, but if you haven't considered their expectations you might lose an important influencer. Keep brainstorming for other quiet, but important stakeholders. 2. Identify the stakeholder's preferred method of communication. By using the most effective manner of communication you will help ensure the stakeholder remains content. If you make the mistake of using the wrong method (or non-preferred method) it will cause frustration and lack of confidence. It will show you didn't listen to their initial direction. 3. Keep stakeholders engaged throughout the process with timely updates. Ask the right questions, of the right people, at the beginning and throughout the project. 4. Accurately map expectations. Be crystal clear on the expectations from the stakeholder's point of view. Ask them how they will measure success of the project. Inevitably you will discover conflicting definitions of success. Some will consider meeting the final deadline their number one priority. Another might consider end user functionality of the final product as most important. How do you manage these conflicts? One way would be to facilitate a meeting of all stakeholders (where practical) and help them come to mutually satisfying agreements. 5. Classify the level of communication for each stakeholder. Understand who requires hand holding and insists on receiving all details. Who prefers a basic, occasional overview? Who wants daily or weekly communication? 6. Identify which stakeholders will be advocates and which will be road blockers. Map your strategy accordingly. 7. Engage the stakeholders in decision making. Stroke their egos. You probably have already identified the best course of action, but present your findings in such a way that you leave room for the stakeholders to feel they have been involved in the process. 8. The manner in which the project is accomplished is vitally important, not just delivering on the required specs. Stakeholders will remember the overall mood of the entire process. Their measure of success is not just the finished product, but the way you attained the end goal.  
Rated
4.0
/5 based on
20
customer reviews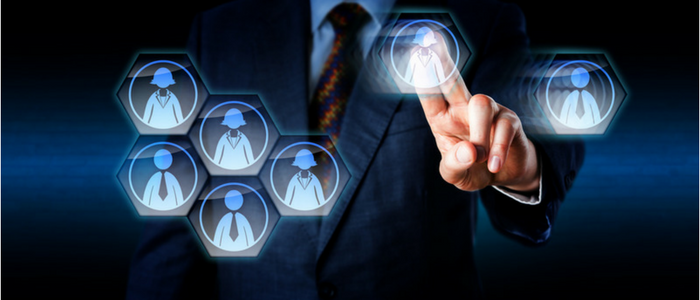 8 Tips for Managing Stakeholder Expectations
Why Stakeholder Management? One of the most critical aspects of pro... Read More
10 Characteristics Of a Good Project Manager
By
Elena Gray
Good leaders are hard to find, but great project managers are rarer still – What a great saying! Well, it has its own worth acknowledging that to find a reliable, and successful project manager in the current era is like finding a true pearl inside the sea shell. Being a project manager is a specific kind of leadership position, which requires certain character traits and qualities. If we ask you, do you have any general idea about a good project manager, a single point you can define them would be – they delivers projects within the deadline and budget set by the clients, meeting or notwithstanding surpassing the desires of the partners, right? It's not enough. Actually, it takes more to become a good and idol project manager to whom someone could admire. In this article, we are going to highlight some striking traits and qualities of a Good project manager which can help you become a better one or to improve yourself.Time Management techniques helps you to assign correct time slots to activities as per their importance. The right allocation of time to the right task in order to make the best possible use of time refers to time management. Top 10 Qualities to become a Successful Project Manager 1.    They Inspire a Shared Vision An effective project leader is often described as having a vision of where to go and the ability to articulate it. A leader or project manager is someone who lifts you up, gives you a reason of being, and gives the vision and spirit to change. The visionary project managers enable people to feel they have a real stake in the project. Moreover, they empower their team mates to experience the vision of their own and offer other the opportunity to create their own vision, to explore what the vision will mean to their jobs and their lives, as well as to envision their future as part of the vision of their organization. 2.    They are a Good Communicator According to Jada Pinkett Smith, a slogan of every good project manager is; "My belief is that communication is the best way to create strong relationships" Another strong trait that distinguishes a good project manager from others is, their ability to communicate with people at all levels. Since, the project leadership calls for clear communication about responsibility, goals, performance, expectations, and feedback – a good project manager can be said a complete package comprising all these qualities. The pioneer must be able to successfully arrange and utilize influence when it's important to guarantee the accomplishment of group and venture. How it comes about gainful? Successful correspondence brings about group accomplishments by making express rules for professional success of cable car individuals. 3.    Integrity One of the most important things any project manager should always keep in their mind is, it takes their actions to set a particular modus operandi for a team, rather than their words. A good management demands commitment and demonstration of ethical practices. The leadership or project management depends on integrity represents set of values, dedication to honesty, and consistency in behaviors with team mates. Integrity is that a good project manager takes responsibility for setting the high bar for ethical behaviors for oneself, as well as reward those who exemplify these practices. Leadership motivated by self-interest does not serve the wellbeing of a team. 4.    They Possess Leadership Skills If you want to become a successful project manager, you ought to own good leadership skills. Project managers must also deal with teams coming from various walks of life. Hence, it winds up noticeably basic for them to rouse workers and calibrate group execution to achieve organizational goals through various leadership styles. A great project manager sets the tone for the project and provide a clear vision about its objectives for the team. A feeling of foreknowledge helps also – by foreseeing potential issues, you can have your group prepared to solve them in the blink of the eye. Enthusiasm and passion are two key elements you should adopt, if you want to make people follow you—nobody will do so if you're sporting a negative attitude. 5.They are Good Decision Maker Good decision making skill is not only crucial for personal life but it also very important in professional life as well. The good project managers are empowered to make countless decisions which will help define the project track. As we all know that a single minor wrong decision taken can easily jeopardize the entire project. Thus, a project manager needs to be capable of thinking quickly and reacting decisively. 6.    Expert in Task Delegation Task delegation is another basic skill in you which you need to be expert in. You should be able to judge your team members' skills and assign the tasks in accordance with their strengths. Being a pioneer doesn't imply that you have to consider each minor little detail of a venture. Show your team members you trust them and delegate tasks to them. 7.    They are Well Organized Henry Mintzberg said; "Management is, above all, a practice where art, science, and craft meet" Good organization is a key factor for creating a productive work environment as well as solving problems under pressure. Being well-organized helps to stay focused on the big picture and to prioritize your own tasks and responsibilities. With regards to exhibiting your outcomes, you ought to have the capacity to recuperate all the important information and demonstrate an intelligible vision of a venture to be executed. 8.    They Own Proficiency Proficiency and thorough knowledge – they both can be said a basic yardsticks on the basis of which a leader's or manager wisdom or excellence can be weighed. Being on top of your projects entails a vast amount of industry knowledge to be effective in what you do. Some learning on the money related and legitimate side of your tasks won't hurt either. You should be seen as able and skilled by your group. 9.    They are Great Problem Solver! The good project managers work with a team of experts or consultants and use their mastery of handling issues in most effective ways. Nobody will anticipate that you will have a prepared answer for every single issue; you should have the capacity to utilize the knowledge of your team members and even stakeholders to produce a collective response to any problems you experience on your way to delivering a project. 10.    They know what is Collaboration This is the last, and the most important trait that should exist within every good project manager or leader. A grip of group progression is fundamental on the off chance that you need your group to work easily on your ventures. When building up your group, remember this: contentions and contradictions will undoubtedly happen; as a pioneer, you'll should have the capacity to intervene them and ensure all you colleagues progress in the direction of a similar objective.  
Rated
4.0
/5 based on
2
customer reviews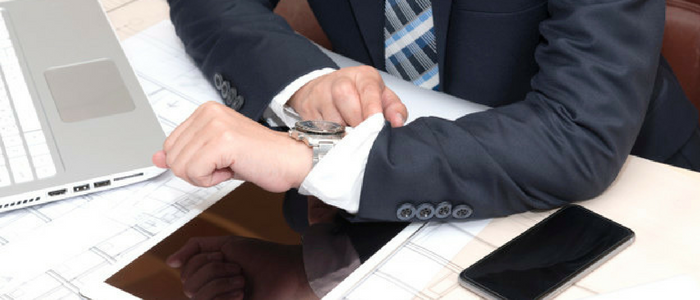 10 Characteristics Of a Good Project Manager
Good leaders are hard to find, but great project managers are rarer st... Read More