7 Basic Quality Tools for Efficient Project Management
By
KnowledgeHut Editor
Quality is one of the modern project constraints which leads the project management processes and activates. There are 3 processes of quality management throughout the project lifecycle. These are- Plan quality management  Perform quality assurance  Control quality  Each of the 3 processes have their own tools, but there are some tools that can be used in all the 3 processes. These 7 basic quality tools are examples of shareable tools : 1- Flow Chart :- It is a graphical description of workflow steps. So it can describe the steps of any process through graphical symbols which are connected to each other by paths that represent the direction of the workflow. The symbols can be circles, rectangles, diamonds or any other shapes which must be predefined to make the flowchart easy for understanding.We begin the flowchart by the start node, which is often represented as a circle shape. Then we represent each action or step we do by rectangle shape. When we want to make a decision  or a test that will give more than one result, each result will direct us to a different path with a different action. Flowcharts are very useful when we want to make a correction for any process. It helps us eliminate the redundancy and unuseful work steps. Also, it is very useful when we use it for creating the project statement of work. 2- Pareto Diagram :- It is a special vertical chart that is divided into categories which show all possible probabilities or events that can occur. Categories are ordered by the frequency of each category from high frequency on the left side of the vertical axis to low frequency on the right side of it. Pareto depends on the rule of 80/20, which proves that 80/100 of problems comes from 20/100 of causes. So when we know that 20/100 of causes and give more attention and resources to avoid them, we will solve 80/100 of errors and problems. So Pareto Diagram is very useful when we use it with cause and effect diagram (also called Ishikawa or fishbone). The below example shows Pareto Diagram for the reasons that lead to delay in a software project.  3- Histogram : It is a tool for showing the central tendency, statistical distribution and dispersion of a given set of measurements that will be shown on a vertical bar chart  . it is very useful when we want to know which categories have a larger frequency. We can use it in many applications such as- defining the resources that will perform the project work by using Resource Histogram which shown below  We can do the same thing with one resource in a timely manner such as dividing the categories by months and defining the number of one resource such as senior developer via each month of the project lifecycle.  4- Cause and Effect Diagram (Ishikawa or Fishbone): It is a diagram that represents the cause and effect as a fishbone. Its head represents the problem or objective and the body represents the causes of the problem or the actions that should be performed to reach the goal or objective at the head of the fishbone. When we find a problem with any process such as a process variation or an increasing number of defects, we can use the fishbone to find the source of problem. Each resource can also be divided into a number of resources, till we reach the original resources of the problem. The Fishbone problem statement often comes from the Control Chart when its measurements point to a problem in the process stability. The following diagram shows the cause and effect diagram for the delay of software projects  5- Checksheets (Tally sheets) :- Check sheet is a sheet that contains items of inspections and tests and the attribute that each test can result in. The acceptance criteria of each test must be listed on the sheet to be a guide for determining if the inspected item of the sample such as- a piece of code in the software project has passed a test item (such as a unit test). Then we gather the frequencies of each defect and represent it in Pareto Chart.  6-  Scatter Diagram : Scatter diagram (called also Correlation Diagram) is a diagram represented by two axes  X and Y. So any measurement or data shown in Scatter Diagram is represented by a pair of (X,Y). The correlation between x and y shown is based on the rule that Y is dependent on X but X is not dependent on Y. So there are many types of correlations such as- positive correlation (proportional), negative correlation (Inverse) or pattern of no correlation (Zero Correlation). An example of positive correlation is- the weight of the human and its relation to his age (between one year and 40 ). We find that the weight of the human depends on and is affected by age (increase in age will lead to increase in weight but the  reverse is incorrect). So we will consider the age is X axis and the weight is Y axis. In a negative correlation, when X is increased, Y decreases.   7- Control Chart: When we want to determine if a process is stable or not, we use a control chart. It consists of-  Upper Specification Limits (USL) and Lower Specification Limits (LSL) which come from specification  Upper Control Limits(UCL) and Lower Control Limits (LCL) which come from statistical calculation +_3 standard deviation above and below mean   Mean which equals UCL+LCL/2 The process is considered unstable if one point exceeds the UCL or LCL or seven consecutive points are above or below the mean.  When we ensure that the process is unstable, we perform a corrective action and monitor the result of these actions to measure its effect on the process stability.  So these 7 tools are very useful and can be used  throughout the project lifecycle to plan and maintain the quality associated activities.   
Rated
4.0
/5 based on
20
customer reviews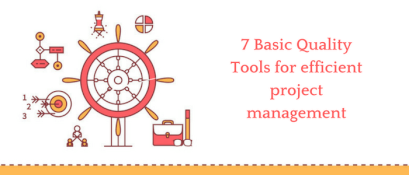 Role of Float, Leads, and Lags in developing Project Schedule
By
Tushar Chaudhari
Introduction This article discusses scheduling terminologies (Float, Leads, and Lags) which are commonly used for developing project schedule and followed by examples for fundamental understanding. This article is developed on the premise that the reader is having a basic understanding of project schedule network diagram, sequencing of activities, and logical relationships between the activities (e.g. Finish to Start, Start to Start, Finish to Finish, and Start to finish). This article is useful to PMP exam aspirants and to practitioners for developing robust project schedule and execute it accordingly. Float, Leads, and Lags are very simple to understand and to apply in our project schedules. However, lack of appropriate knowledge can lead Project Manager (PM) to develop an inferior quality of project schedules and ultimately result in an ineffective execution of it. Conceptual Understanding: Precedence Diagramming Method When it comes to the management of project schedules, the precedence diagram method helps PM to determine project activity flow. This flow of activity helps evaluate logical relationships or dependencies between the various project activities. That also includes evaluating relationships or dependencies between two dependent activities. The concept of Leads and Lags is critical in defining and evaluating these relationships. Leads and Lags worked as modifiers of these relationships or dependencies. Refer the below figure for Precedence Diagramming Method Relation Types.   Float Among many project scheduling concepts, Float is one of the key concepts that represents the flexibility of the project schedule. Flexibility in terms of delaying or advancing the project activities. Float simply means freedom or breathing time available in the schedule for PM for executing the project activities. To understand this concept, refer the below-given example. Activity A = 3 Days, Activity B = 2 Days, and Activity C= 3 Days. These activities are having Finish to Start Relationships. That means, when Activity A will finish, B will start and when B will finish, activity C will start. That means Activity C is dependent on the completion of Activity A and Activity B. In the example given below, let's assume that Activity B is a complex activity and PM has kept 2 days of float to avoid failure of the overall project schedule. Here, this 2 days' Float will work as an additional time or breathing time or freedom available to complete Activity B in case any undesired situation's impacts on the execution of it. Please refer below-given illustrations for detailed understanding.   As shown in the illustration, let's discuss the various scenarios of using this Float or additional time for executing Activity B and its impact on the successor Activity A and C. Scenario 1: Start of Activity B immediately after finishing of Activity A Let's assume that PM has decided to start the Activity B immediately after the completion of Activity A i.e. ES of activity B. If Activity B is completed in 2days as planned, then PM will be left with 2 days of freedom or breathing time. In this case, PM can choose-  To use 2 days of free time by advancing Activity C. i.e. ES of activity C and complete the project 2 days earlier (8 days) than planned (10 days) i.e. EF of Activity C or To do nothing and to wait for Activity C to start at its planned start time and to complete the project as planned (10 days). Scenario 2: Delaying Activity B after Finishing Activity A. After finishing Activity A, PM reviewed the work progress and found that the project activities are in control. PM chooses to delay the Activity B by 2 days after completion of Activity A. i.e. LS of Activity B. However, in this scenario, PM should have high confidence to complete the Activity B within its planned time of 2 days. Failure in finishing Activity B in 2 days will delay the Activity C and that ultimately may result in the delay of overall project schedule. Scenario 3: Mixed Scenario If the project activities are in control, PM can also choose to delay Activity B by 1 day i.e. LS of Activity B after the finishing of Activity A. If Activity B finishes in 2 days, then PM will be left with 1 day of float. PM can choose to advance the Activity C by 1 day i.e. ES of Activity C and finish the project 1 day earlier (9 days) or PM can choose to do nothing and wait for Activity C to be started at its planned start time. Leads and Lags Now, let's understand this concept in detail. Leads and Lags are nothing but the type of floats (Freedom). Lead It is an activity relationship where successor activity is advanced in order to be conducted parallel to predecessor activity. That means the predecessor activity is still running and successor activity initiates. Let's understand the below-given example. Let us assume Activity A and Activity B has Finish to Start relationship. It takes 1 day to write 2 pages of report. Therefore, estimated time for finishing Activity A (Write a 12-page report) = 6 days. It takes 1 day to review 3 pages of report. Therefore, estimated time for Finishing Activity B (Review 12-page Report) = 4 days. Therefore, for completing this project Activity A and B (Finish to Start relationship), PM will need 10 days. However, if PM chooses to advance the Activity B and start reviewing the completed pages of report from the 4th day of Activity A, then PM will be able to complete the project (Activity A & B) in a total of 7 days. In a nutshell, when the predecessor activity is still running and successor activity starts, this is called Lead. The remaining time of Activity A when the Activity B starts is called Lead Time, or basically, the overlap time between Activity A and B is called Lead time. In the above example, Lead Time is 3 days. This concept is applied as Fast Tracking technique for compressing the schedule. Lag It is an activity relationship where the successor activity is delayed to pass some time right after the completion of its predecessor activity. Lag describes delay or addition of time. Let's understand the below-given example. Let us assume Activity A and Activity B have Finish to Start relationship. It takes 1 day for plastering the wall. Therefore, estimated time for finishing Activity A = 1 day. It takes 1 day for painting the wall. Therefore, estimated time for finishing Activity B = 1 day.   Considering this scenario, PM will need 2 days for finishing this project Activity A and B. However, we cannot paint the wall until the cement plaster is set up and dried. Therefore, there will be a need of putting a mandatory delay after completing the Activity A to allow cement plaster to be set up.  Let us assume that PM chooses to put a lag of 1 day after finishing Activity A. In this case, PM will require 3 days to finish the project (Activity A and B). In a nutshell, when predecessor activity finishes and if there is a need for delay or waiting period prior to starting the successor activity, then this is called Lag and the delay period is called Lag time. In the above example, Lag Time is 1 day. Here it is quite worth to note that PM does not put lags in the project schedule without any proper justification as no one wants to delay the project. So, Lags should always be considered to satisfy some predefined requirement, condition, or strategic objective of project.  
Rated
4.0
/5 based on
20
customer reviews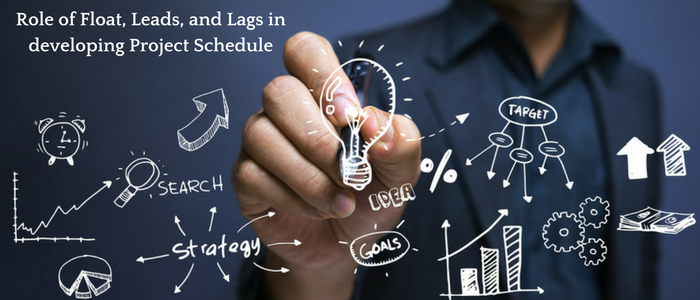 10 Characteristics Of a Good Project Manager
By
Elena Gray
Good leaders are hard to find, but great project managers are rarer still – What a great saying! Well, it has its own worth acknowledging that to find a reliable, and successful project manager in the current era is like finding a true pearl inside the sea shell. Being a project manager is a specific kind of leadership position, which requires certain character traits and qualities. If we ask you, do you have any general idea about a good project manager, a single point you can define them would be – they delivers projects within the deadline and budget set by the clients, meeting or notwithstanding surpassing the desires of the partners, right? It's not enough. Actually, it takes more to become a good and idol project manager to whom someone could admire. In this article, we are going to highlight some striking traits and qualities of a Good project manager which can help you become a better one or to improve yourself.Time Management techniques helps you to assign correct time slots to activities as per their importance. The right allocation of time to the right task in order to make the best possible use of time refers to time management. Top 10 Qualities to become a Successful Project Manager   1. They Inspire a Shared Vision An effective project leader is often described as having a vision of where to go and the ability to articulate it. A leader or project manager is someone who lifts you up, gives you a reason of being, and gives the vision and spirit to change. The visionary project managers enable people to feel they have a real stake in the project. Moreover, they empower their team mates to experience the vision of their own and offer other the opportunity to create their own vision, to explore what the vision will mean to their jobs and their lives, as well as to envision their future as part of the vision of their organization. 2.    They are a Good Communicator According to Jada Pinkett Smith, a slogan of every good project manager is; "My belief is that communication is the best way to create strong relationships" Another strong trait that distinguishes a good project manager from others is, their ability to communicate with people at all levels. Since, the project leadership calls for clear communication about responsibility, goals, performance, expectations, and feedback – a good project manager can be said a complete package comprising all these qualities. The pioneer must be able to successfully arrange and utilize influence when it's important to guarantee the accomplishment of group and venture. How it comes about gainful? Successful correspondence brings about group accomplishments by making express rules for professional success of cable car individuals. 3.    Integrity One of the most important things any project manager should always keep in their mind is, it takes their actions to set a particular modus operandi for a team, rather than their words. A good management demands commitment and demonstration of ethical practices. The leadership or project management depends on integrity represents set of values, dedication to honesty, and consistency in behaviors with team mates. Integrity is that a good project manager takes responsibility for setting the high bar for ethical behaviors for oneself, as well as reward those who exemplify these practices. Leadership motivated by self-interest does not serve the wellbeing of a team. 4.    They Possess Leadership Skills If you want to become a successful project manager, you ought to own good leadership skills. Project managers must also deal with teams coming from various walks of life. Hence, it winds up noticeably basic for them to rouse workers and calibrate group execution to achieve organizational goals through various leadership styles. A great project manager sets the tone for the project and provide a clear vision about its objectives for the team. A feeling of foreknowledge helps also – by foreseeing potential issues, you can have your group prepared to solve them in the blink of the eye. Enthusiasm and passion are two key elements you should adopt, if you want to make people follow you—nobody will do so if you're sporting a negative attitude. 5.They are Good Decision Maker Good decision making skill is not only crucial for personal life but it also very important in professional life as well. The good project managers are empowered to make countless decisions which will help define the project track. As we all know that a single minor wrong decision taken can easily jeopardize the entire project. Thus, a project manager needs to be capable of thinking quickly and reacting decisively. 6.    Expert in Task Delegation Task delegation is another basic skill in you which you need to be expert in. You should be able to judge your team members' skills and assign the tasks in accordance with their strengths. Being a pioneer doesn't imply that you have to consider each minor little detail of a venture. Show your team members you trust them and delegate tasks to them. 7.    They are Well Organized Henry Mintzberg said; "Management is, above all, a practice where art, science, and craft meet" Good organization is a key factor for creating a productive work environment as well as solving problems under pressure. Being well-organized helps to stay focused on the big picture and to prioritize your own tasks and responsibilities. With regards to exhibiting your outcomes, you ought to have the capacity to recuperate all the important information and demonstrate an intelligible vision of a venture to be executed. 8.    They Own Proficiency Proficiency and thorough knowledge – they both can be said a basic yardsticks on the basis of which a leader's or manager wisdom or excellence can be weighed. Being on top of your projects entails a vast amount of industry knowledge to be effective in what you do. Some learning on the money related and legitimate side of your tasks won't hurt either. You should be seen as able and skilled by your group. 9.    They are Great Problem Solver! The good project managers work with a team of experts or consultants and use their mastery of handling issues in most effective ways. Nobody will anticipate that you will have a prepared answer for every single issue; you should have the capacity to utilize the knowledge of your team members and even stakeholders to produce a collective response to any problems you experience on your way to delivering a project. 10.    They know what is Collaboration This is the last, and the most important trait that should exist within every good project manager or leader. A grip of group progression is fundamental on the off chance that you need your group to work easily on your ventures. When building up your group, remember this: contentions and contradictions will undoubtedly happen; as a pioneer, you'll should have the capacity to intervene them and ensure all you colleagues progress in the direction of a similar objective.  
Rated
4.0
/5 based on
2
customer reviews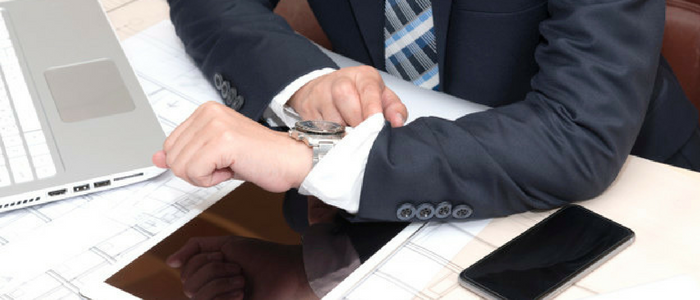 10 Characteristics Of a Good Project Manager
Good leaders are hard to find, but great project m... Read More