7 Reasons Why Project Management is a Good Career Move
By
lori Wade
If you are good with team management, if you know how to assess time spent on a certain task and know to find effective decisions for any problem that appear, you should definitely give a try to project management.  Who is a project manager? A project manager is not a team leader, but he is a leader indeed who takes the responsibility of all fails and shares the success of the team. A good project manager is the one who would never tell 'that was my work', but the one who would tell 'that's what my team has done'. Project management is no longer a prerogative of large enterprises. Today, even the smallest business needs a person who will be responsible for a proper workflow and who will control all the processes to get the best result. A project manager is not a person who is responsible for business success, but who makes everything possible so that different teams could cooperate performing tasks in the required order and accomplishing processes in such a way they follow the same strategy of product development. The job of project manager may sound a little bit complicated and sometimes even too twisted for a single person, but there is nothing difficult if you are dedicated to your work and understand the importance of inter-team communication. Of course, you need to have enough technical knowledge and get strong communicative skills. But if your boss has decided that you suit this position better than anyone else, perhaps, you should forget all your fears. If you still hesitate that project management is a good option for your career, we will show you why you should enjoy this move and not to be afraid of it. Project management course has been proven to be the most effective method of delivering products within cost, schedule, and resource constraints. Project managements for everyone It does not matter whether you've been promoted to become a project manager or you've decided to create a new resume for changing career, you need to understand what makes project management one of the best choices for you. Here are 7 reasons that you need to consider, and they will definitely make you believe that you've made the right choice.  Higher salary The first thing that comes to mind when we are talking about changing career into project management is the bigger salary. You will definitely notice the difference especially if you took a junior position. The employers are ready to pay more to professionals who are ready to be responsible for results and you get enough knowledge to make the teams work in the best way. You expand your knowledge Although the position of a project manager presupposes that you need to know enough to be able to coordinate the teams, you still need to learn a lot to achieve the best results. It does not necessarily mean that you will read tons of books and visit seminars though this is inevitable if you want to become a professional, many project management courses are available it helps you to improve your knowledge. It is more likely that your colleagues will teach you some new skills and deepen your knowledge of some industries. Perhaps, you will become better in web design or development while working on some project. You master your execution skill Some people think that a project manager is the one who generates thousands of ideas that may be applied in business. In fact, idea generation is the smallest part of the job that a project manager does. The most important are the ability to bring these ideas to life and execute them. If you're not capable of that, you will hardly become a successful manager. You need to estimate risks and decide what will work better for the project, and what will lead to disaster. Developing communicative skills To be a successful project manager, you need to know how to deliver your thoughts and ideas to people. Thus, you need to permanently work on your communicative skill. Even though you may have already achieved some success with that, it does not necessarily mean that it will be easy for you to talk equally effective to the developers and the designers. Each team requires own approach, and you need to be able to find it. You'll become a kind of navigator Have you ever thought that each project needs someone who will direct the teams and why exactly their part of the job is important for the general result? As a project manager, you will become this type of a team navigator that will indicate a proper way to each single person and will tell if he or she is moving in the wrong direction. As well as with the communicative skill, you need to work permanently on you navigate skill and never forget that your vision of the result may differ from the vision of your colleagues. You become more attentive to details Attention to the details is one of the main requirements of all jobs. However, this is different in project management. Here, the details have a huge effect on the general result. In this way, you learn not only to notice those details but also to predict how they may influence the project. Using this knowledge, you will be able to build new strategies and develop new ideas for team cooperation. Besides, you will also notice how the smallest mistakes in the designers' team may lead to the disastrous consequences for the team of developers. You will understand the importance of such small things and will definitely use this in your further career and in life. You get more job perspectives Project management appeared a long time ago, but the position of a project manager is still rather new. Thus, there are few professionals who deliver good results and who know what they need to do to make a project successful. The demand for project managers is high and the biggest companies are always looking for the professionals. Thus, when the time will come to change a job, you will get a huge number of offers and will be able to choose the one that corresponds your vision of the perfect job. Becoming a project manager, you get more possibilities to build a new career and develop a huge variety of skill. Of course, nothing comes for free and if you want to become a real professional, you need to work hard. However, if you are a career type of person you will definitely like a world of new possibilities that becomes open for you when you take the position of a project manager.
Rated
4.0
/5 based on
1
customer reviews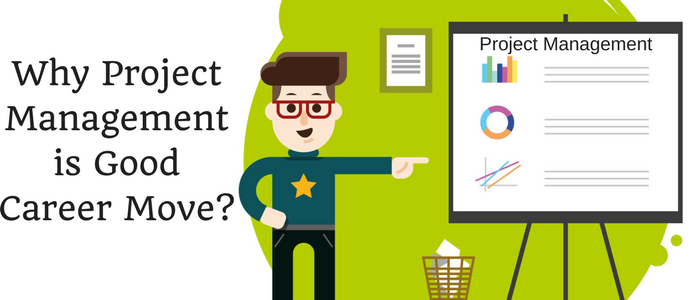 Am I Eligible to Get PMP® Certified? - A Complete Checklist of PMP Exam Prerequisites
By
KnowledgeHut Editor
Doesn't this question sound familiar? Your quest for PMP® certification begins with this question and it is also an important piece of information for every PMP® aspirant. The Project Management Professional (PMP)® is the most important certification for project managers across all industries. It is a truly global certification which allows you to lead projects almost in every country. Further, it enables you to work in any industry by deploying any methodology in any location.But before you begin your PMP® journey you need to meet certain education and experience requirements to meet the standards set by PMI in order to appear for your PMP® exam. The experience requirement shows your soft skills to sit for the PMP® exam and the educational requirements show that you have enough theoretical background to manage a project. However, your experience requirement for PMP® changes depending on the educational requirement which you satisfy. This blog will answer all your queries about the eligibility requirement for PMP® certification.The eligibility requirements for PMP®A salary survey conducted by the Project Management Institute (PMI) shows that PMP® certified project managers tend to earn more compared to their non-certified counterparts. PMP® certification warrants a certain level of knowledge on the project management area. The reason that companies and organisations give high credit to PMP® certification compared to other certificates in the industry because PMI has a very strict application and audit process for relevant education and experience requirements that one needs to be PMP® certified.As the employer has high regards for the certification, once you show a PMP® certification in your resume he or she will that you have met the strict PMP® certification requirements which proves a certain level of practice and knowledge on project management. It is not easy for someone to sit and pass the PMP® certification exam.If you are wondering about where can you check for these requirements then you will find all the criteria set by PMI for taking the PMP®  exam in the PMP® Credential Handbook. You can download the free version of this handbook from PMI's website. It will help you to know everything about PMP® certification, who is eligible to apply, and how to go about applying. The eligibility requirements for taking the exam are as follows:You should hold a bachelor's degree or the global equivalent with at least three years of project management experience. The three years of experience is expected to be comprised of 4,500 hours which you have spent directing and leading projects and 35 hours of project management education.In case, you don't have a four-year degree, you need to have a secondary diploma (high school or global equivalent) with at least project management experience of 5 years. The five years of experience should comprise of 7,500 hours which you have spent directing and leading projects and project management education of around 5 hours.Need more clarity on the eligibility criteria? Then the following chart will surely help you to clarify your doubts.Eligibility RequirementFour-year degree or global equivalentSecondary degree or global equivalentYears of Project Management Experience3 Years (36 months)5 Years (60 months)Hours Leading & Directing Projects4,500 Hours7,500 HoursHours of Project Management Education35 Hours35 HoursMeet the 35 contact hours Project Management Education Requirement for PMP®You need to match one of the eligibility requirements which is required for you to appear for your PMP® certification exam. But it is also important for you to complete 35 hours of Project Management Education in order to fulfill the eligibility requirement to sit for the PMP® exam.You must be wondering about how can you earn the 35 hours of Project Management education requirement. You can enroll in a PMP® certification training to earn the same. These training also help you to prepare for your PMP® exam and get proper support from the experts to clear your PMP® exam at one shot.Acceptable experiences to be eligible for PMP® examThe experiences mentioned by you in your application should cover all the five processes as mentioned in the PMBOK® Guide. But you should keep in mind that it is not necessary for all of these processes to be in one single project. You can find a full list of acceptable tasks, knowledge, and skills in PMI's PMP® Examination Content Outline. Few of the tasks that you might be performing and which would be acceptable are as follows:You should define the high-level scope of the project based on the requirements of business and compliance to meet the customer project expectations.Obtain approval to execute the project by presenting the project plan to the key stakeholders (if required).Achieve the project deliverables within the schedule and budget by executing the tasks as defined in the project plan.Get feedback from the stakeholders by communicating the project status to ensure that the business needs are aligned to the project aligns.Work with the customer and the sponsor to obtain final acceptance of the project deliverables to confirm that project deliverables and scope were met.Ways to gather the required experienceYou need to meet the PMP® experience requirement to be eligible in order to gain PMP® certification. But how can you gather enough experience? As discussed, you need to earn experience of 4,500 to 7,500 hours of directing and leading projects depending on your educational qualification.The following ideas can help you to overcome this obstacle:Full-time Project ManagersIf you are working as a Project Manager or in a similar position which gives you a full-time opportunity to lead and direct projects, then it's easy. If you don't have enough hours then you can go ahead with what you are doing and with time you will gather the required number of hours. If you are not a full-time Project ManagerDon't have enough hours to meet the required experience eligibility? It even gets trickier when you are not in a role which gives you an opportunity to direct or lead projects. If you are not managing projects at all or managing projects part-time, you are collecting hours of experience at a slower rate compared to a full-time project manager. You can increase the rate in the following ways:By changing your roleYou can increase the amount of time spent on managing projects using the most effective solution, i.e. by changing your role. You can go for a wider discussion about your career development with your employer by stating clearly that you would like to provide more value to your employer by directing and leading projects.If you get an opportunity to become a full-time project manager then you are on your way to collect the required hours as soon as possible. By changing your companyIn case you are not getting an opportunity to shift to a different kind of responsibility in your current company then you should change the company you are working for. You might find a suitable opportunity to negotiate better terms and conditions than you are having in your current company. This will surely allow you to speed up the process of earning the required hours of experience in order to meet the PMI eligibility requirement.VolunteeringYou can always check for volunteering opportunity with your local PMI chapter which would also expose you to additional benefits. This will also provide you with more and better networking opportunities at the same time. You can earn the required experience hours through volunteering.Is PMI Membership Mandatory for me to get PMP®  certified?This is another question that you tend to ask while beginning your PMP® journey. You don't have to be a PMI member in order to appear for your PMP® certification exam. But there are surely a few benefits which you can reap from your PMI membership. The benefits are as follows:As a PMI member, you can receive a significant discount on your PMP® exam application fee. Once you become a PMI member, you will realise that the cost of membership is comparatively lesser than the discounts which you get.You get access to a free PDF copy of the PMBOK Guide as a PMI member which is an important resource to prepare and pass your exam.Moreover, many local PMI chapters offer discounts on their PMP® exam preparation workshops to PMI members.PMP® certification costApart from the above-mentioned information about the eligibility requirements, there are certain costs related to PMP® exam. We can divide the cost of PMP® certification into the cost of PMP® certification training and the PMP® exam fee. But there is another hidden cost related to it which you should be aware of. This is the cost of the time which you will spend while studying for the PMP® certification exam. Let's try to understand these costs in detail.Cost of 35 hours of Project Management TrainingYou are expected to meet certain eligibility criteria before appearing for the PMP Certification exam. Apart from other eligibilities, it is necessary for you to attend at least 35 hours of project management course. So, the major question which arises here is that how much do these certification courses cost?The cost of PMP® certification training varies based on the type of training which you are willing to take. Mostly, you need to make a choice between PMP® certification classroom training and online PMP® certification training. Also, the cost of your training depends on the country you are located. Usually, the cost of PMP® certification training ranges between $500 to $2,000.  The following chart will give you a clear idea about the cost of PMP® certification classroom training across other countries:CountriesPrice of classroom trainingAmerica, Canada, Australia$1,500South America (Brazil, Chile etc.)$600China, India$500European Countries$1,200Arabian Countries$2,000Exam Preparation TimeAs a busy professional, the time you spend for your project management education might cost you your precious leisure time. But you can save your time by opting for a self-paced online PMP certification training cost. For instance, you can plan to spend 5 to 6 hours a week to study in order to pass your PMP® exam. The duration of your training will certainly depend on your dedication, professional experiences, and your background in project management.  PMP®  Exam FeeOnce you are done with your 35 hours of project management education, you need to take your PMP® exam in a Prometric test center. You need to schedule your exam date in the nearest Prometric test center after PMI accepts your application. The PMP® certification exam fee can be brought down by becoming a PMI member.You can also get a free copy of PMBOK® by becoming a PMI member. Other than that, there are numerous other benefits which you can reap from your PMI membership.To sum up, the cost of PMP® certification depends on the course you decide to take. Your total PMP® certification cost will be nearly $750 if you choose to get your project management education through an online course. You can also continue preparing with a PMP® certification classroom training by spending around $1,700 including the exam fee.ConclusionThis blog will surely help you to understand the eligibility requirements to sit for your PMP® certification exam and the ways to attain them. This information will help you to prepare to begin your PMP® certification journey by fulfilling the required educational qualification and work experience. Further, the PMP® certification cost is a really essential piece of information when you plan to begin your PMP® certification journey.Earn the required experience hours by changing your role or volunteering with your local PMI chapter. Wish you all the best for your PMP® journey!
Rated
4.5
/5 based on
18
customer reviews

Tips For Passing The PMP® Certification Exam
By
KnowledgeHut Editor
Project Management Professional (PMP) certification, sponsored by the Project Management Institute (PMI), is the most recognized and respected certification credential in the field of project management. To achieve PMP certification, each candidate must satisfy all educational and experiential requirements established by PMI, agree to adhere to a code of professional conduct, and must demonstrate an acceptable and valid level of understanding and knowledge of project management. The PMP certification examination tests this knowledge. PMP-certified professionals must also demonstrate ongoing professional commitment to the project management field by satisfying PMI continuing certification requirements program. Tips on taking the PMP exam The PMP certification examination is a computer-based exam that is offered at PMI locations in the United States, Canada, and in other countries worldwide. The exam is based on information from the entire project management body of knowledge. The "Guide to the Project Management Body of Knowledge" (PMBOK), which is published by PMI, provides an outline of the topics covered. The four-hour exam consists of 200 multiple choice questions with four possible answers (a through d). The participant needs to correctly answer 137 of the questions (68.5%) to receive a passing grade. Because the exam is computer based, participants can find out how they scored by reading the detailed report on performance that is available when the exam is completed. The examination covers the five groups of project management processes and professional responsibility. (See Figure A). Figure A Breakdown of Questions by Process Group Process Group Approximate Number of Questions Percentage Initiating 17 8.50 Planning 47 23.50 Executing 47 23.50 Controlling 46 23.00 Closing 14 7.00 Professional Responsibility 29 14.50 Questions on the PMP exam are grouped by project management processes. The basic PMP exam is not industry specific. The PMI Certificate of Added Qualification (CAQ), which tests your knowledge of a particular industry, can be added to certify your expertise in Information Technology Project Management, Establishing a Project Management Office, and Project Management in the Automotive Industry. Tips for taking the PMP exam Passing the PMP exam requires extensive preparation. Use the following tips and techniques as part of that preparation, which should also include developing a comprehensive understanding of the PMBOK concepts and terminology, practicing previous exam questions when possible, and attending a few project management-training courses. Question-oriented tips There are certain questions that contain extra information. This information is irrelevant and it does not relate to the correct answer. Beware of such questions and remember it isn't necessary to use all the information provided to answer the question. Each question has only one correct answer. You need to select the most appropriate answer. Beware of choices that represent true statements but are not relevant. Be sure to read all the options before you select any one. You need to answer the questions from a PMI perspective—not from your own perspective, which you acquired through experience. Remember that PMI is trying to present an ideal environment for project managers that might be different from your own experience. Beware of answer choices that represent generalizations, which may be characterized by words such as always, never, must, or completely; these are often the incorrect choices. Look out for choices that represent special cases. These choices tend to be correct and are characterized by words such as often, sometimes, may, generally, and perhaps. The correct answer may not be grammatically correct. PMI concept-oriented tips The project manager takes an active approach to the job by not waiting until a risk materializes and becomes a problem. This is an extremely important concept that might affect many questions on an exam. The project manager does not escalate problems to upper management or to the customer before fully analyzing them and identifying options. When answering a question related to what the project manager should do in a specific situation, you should rephrase the question to: What is the first thing the project manager will do given such a situation and given his or her proactive nature? Assume that lessons learned and historical databases are available. This might not be true in a real life situation. PMI does not approve adding extra functionality without benefits or gold plating. Project managers have all kinds of soft and hard skills. The Work Breakdown Structures (WBSs) are wonderful tools. Roles and responsibilities need to be properly defined. General tips You should memorize all formulas, especially the Earned Value and PERT. Practice eliminating the completely implausible options first. There is no penalty for guessing; thus, do not leave any question blank. There will always be those situations where you have no idea what the question is asking. Use educated guessing to select the most appropriate option. Remember, you have only 80 seconds for each question. If you do not know the answer of a question, mark it and move on and revisit it later if you have time. Answer the questions based on the PMBOK concepts first, then consider your experience. If they are in conflict, the PMBOK wins.   Who recognizes the PMP certification? Major companies and government agencies worldwide recognize the PMP certification. Several Fortune 1000 companies demand that all of their employees or subcontractors that are engaged in project management activities should be PMPs. In other words, the PMP certification has become a market differentiator; companies that do not have PMP certification programs are at a competitive disadvantage. Some of the major companies that support project management certification include AT&T, Bell South, Bell Core, Bell Atlantic, US West, Motorola, GSK, Novartis, Citibank, IBM, EDS, HP, ABB, Pacer International, Barclays, Microsoft, BBC, NCR, Eurotel, Shell, BP, and many others. Government agencies supporting PMP certification include the U.S. Defense Systems Management College, the U.S. Department of Energy, and Canada's Department of National Defense.
Rated
4.0
/5 based on
20
customer reviews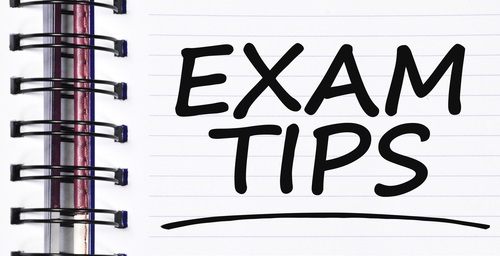 Tips For Passing The PMP® Certification Exam
Project Management Professional (PMP) certificatio... Read More