10 Characteristics Of a Good Project Manager
By
Elena Gray
Good leaders are hard to find, but great project managers are rarer still – What a great saying! Well, it has its own worth acknowledging that to find a reliable, and successful project manager in the current era is like finding a true pearl inside the sea shell. Being a project manager is a specific kind of leadership position, which requires certain character traits and qualities. If we ask you, do you have any general idea about a good project manager, a single point you can define them would be – they delivers projects within the deadline and budget set by the clients, meeting or notwithstanding surpassing the desires of the partners, right? It's not enough. Actually, it takes more to become a good and idol project manager to whom someone could admire. In this article, we are going to highlight some striking traits and qualities of a Good project manager which can help you become a better one or to improve yourself.Time Management techniques helps you to assign correct time slots to activities as per their importance. The right allocation of time to the right task in order to make the best possible use of time refers to time management. Top 10 Qualities to become a Successful Project Manager   1. They Inspire a Shared Vision An effective project leader is often described as having a vision of where to go and the ability to articulate it. A leader or project manager is someone who lifts you up, gives you a reason of being, and gives the vision and spirit to change. The visionary project managers enable people to feel they have a real stake in the project. Moreover, they empower their team mates to experience the vision of their own and offer other the opportunity to create their own vision, to explore what the vision will mean to their jobs and their lives, as well as to envision their future as part of the vision of their organization. 2.    They are a Good Communicator According to Jada Pinkett Smith, a slogan of every good project manager is; "My belief is that communication is the best way to create strong relationships" Another strong trait that distinguishes a good project manager from others is, their ability to communicate with people at all levels. Since, the project leadership calls for clear communication about responsibility, goals, performance, expectations, and feedback – a good project manager can be said a complete package comprising all these qualities. The pioneer must be able to successfully arrange and utilize influence when it's important to guarantee the accomplishment of group and venture. How it comes about gainful? Successful correspondence brings about group accomplishments by making express rules for professional success of cable car individuals. 3.    Integrity One of the most important things any project manager should always keep in their mind is, it takes their actions to set a particular modus operandi for a team, rather than their words. A good management demands commitment and demonstration of ethical practices. The leadership or project management depends on integrity represents set of values, dedication to honesty, and consistency in behaviors with team mates. Integrity is that a good project manager takes responsibility for setting the high bar for ethical behaviors for oneself, as well as reward those who exemplify these practices. Leadership motivated by self-interest does not serve the wellbeing of a team. 4.    They Possess Leadership Skills If you want to become a successful project manager, you ought to own good leadership skills. Project managers must also deal with teams coming from various walks of life. Hence, it winds up noticeably basic for them to rouse workers and calibrate group execution to achieve organizational goals through various leadership styles. A great project manager sets the tone for the project and provide a clear vision about its objectives for the team. A feeling of foreknowledge helps also – by foreseeing potential issues, you can have your group prepared to solve them in the blink of the eye. Enthusiasm and passion are two key elements you should adopt, if you want to make people follow you—nobody will do so if you're sporting a negative attitude. 5.They are Good Decision Maker Good decision making skill is not only crucial for personal life but it also very important in professional life as well. The good project managers are empowered to make countless decisions which will help define the project track. As we all know that a single minor wrong decision taken can easily jeopardize the entire project. Thus, a project manager needs to be capable of thinking quickly and reacting decisively. 6.    Expert in Task Delegation Task delegation is another basic skill in you which you need to be expert in. You should be able to judge your team members' skills and assign the tasks in accordance with their strengths. Being a pioneer doesn't imply that you have to consider each minor little detail of a venture. Show your team members you trust them and delegate tasks to them. 7.    They are Well Organized Henry Mintzberg said; "Management is, above all, a practice where art, science, and craft meet" Good organization is a key factor for creating a productive work environment as well as solving problems under pressure. Being well-organized helps to stay focused on the big picture and to prioritize your own tasks and responsibilities. With regards to exhibiting your outcomes, you ought to have the capacity to recuperate all the important information and demonstrate an intelligible vision of a venture to be executed. 8.    They Own Proficiency Proficiency and thorough knowledge – they both can be said a basic yardsticks on the basis of which a leader's or manager wisdom or excellence can be weighed. Being on top of your projects entails a vast amount of industry knowledge to be effective in what you do. Some learning on the money related and legitimate side of your tasks won't hurt either. You should be seen as able and skilled by your group. 9.    They are Great Problem Solver! The good project managers work with a team of experts or consultants and use their mastery of handling issues in most effective ways. Nobody will anticipate that you will have a prepared answer for every single issue; you should have the capacity to utilize the knowledge of your team members and even stakeholders to produce a collective response to any problems you experience on your way to delivering a project. 10.    They know what is Collaboration This is the last, and the most important trait that should exist within every good project manager or leader. A grip of group progression is fundamental on the off chance that you need your group to work easily on your ventures. When building up your group, remember this: contentions and contradictions will undoubtedly happen; as a pioneer, you'll should have the capacity to intervene them and ensure all you colleagues progress in the direction of a similar objective.  
Rated
4.0
/5 based on
2
customer reviews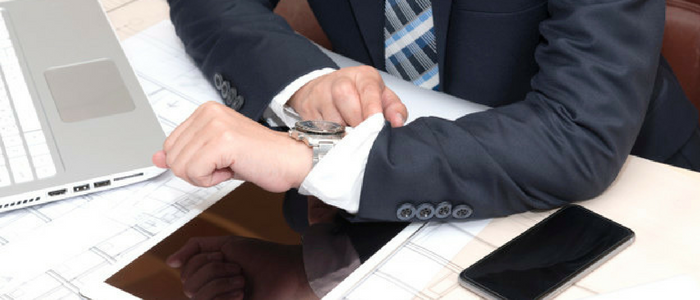 10 Characteristics Of a Good Project Manager
Good leaders are hard to find, but great project m... Read More
7 Basic Quality Tools for Efficient Project Management
By
KnowledgeHut Editor
Quality is one of the modern project constraints which leads the project management processes and activates. There are 3 processes of quality management throughout the project lifecycle. These are- Plan quality management  Perform quality assurance  Control quality  Each of the 3 processes have their own tools, but there are some tools that can be used in all the 3 processes. These 7 basic quality tools are examples of shareable tools : 1- Flow Chart :- It is a graphical description of workflow steps. So it can describe the steps of any process through graphical symbols which are connected to each other by paths that represent the direction of the workflow. The symbols can be circles, rectangles, diamonds or any other shapes which must be predefined to make the flowchart easy for understanding.We begin the flowchart by the start node, which is often represented as a circle shape. Then we represent each action or step we do by rectangle shape. When we want to make a decision  or a test that will give more than one result, each result will direct us to a different path with a different action. Flowcharts are very useful when we want to make a correction for any process. It helps us eliminate the redundancy and unuseful work steps. Also, it is very useful when we use it for creating the project statement of work. 2- Pareto Diagram :- It is a special vertical chart that is divided into categories which show all possible probabilities or events that can occur. Categories are ordered by the frequency of each category from high frequency on the left side of the vertical axis to low frequency on the right side of it. Pareto depends on the rule of 80/20, which proves that 80/100 of problems comes from 20/100 of causes. So when we know that 20/100 of causes and give more attention and resources to avoid them, we will solve 80/100 of errors and problems. So Pareto Diagram is very useful when we use it with cause and effect diagram (also called Ishikawa or fishbone). The below example shows Pareto Diagram for the reasons that lead to delay in a software project.  3- Histogram : It is a tool for showing the central tendency, statistical distribution and dispersion of a given set of measurements that will be shown on a vertical bar chart  . it is very useful when we want to know which categories have a larger frequency. We can use it in many applications such as- defining the resources that will perform the project work by using Resource Histogram which shown below  We can do the same thing with one resource in a timely manner such as dividing the categories by months and defining the number of one resource such as senior developer via each month of the project lifecycle.  4- Cause and Effect Diagram (Ishikawa or Fishbone): It is a diagram that represents the cause and effect as a fishbone. Its head represents the problem or objective and the body represents the causes of the problem or the actions that should be performed to reach the goal or objective at the head of the fishbone. When we find a problem with any process such as a process variation or an increasing number of defects, we can use the fishbone to find the source of problem. Each resource can also be divided into a number of resources, till we reach the original resources of the problem. The Fishbone problem statement often comes from the Control Chart when its measurements point to a problem in the process stability. The following diagram shows the cause and effect diagram for the delay of software projects  5- Checksheets (Tally sheets) :- Check sheet is a sheet that contains items of inspections and tests and the attribute that each test can result in. The acceptance criteria of each test must be listed on the sheet to be a guide for determining if the inspected item of the sample such as- a piece of code in the software project has passed a test item (such as a unit test). Then we gather the frequencies of each defect and represent it in Pareto Chart.  6-  Scatter Diagram : Scatter diagram (called also Correlation Diagram) is a diagram represented by two axes  X and Y. So any measurement or data shown in Scatter Diagram is represented by a pair of (X,Y). The correlation between x and y shown is based on the rule that Y is dependent on X but X is not dependent on Y. So there are many types of correlations such as- positive correlation (proportional), negative correlation (Inverse) or pattern of no correlation (Zero Correlation). An example of positive correlation is- the weight of the human and its relation to his age (between one year and 40 ). We find that the weight of the human depends on and is affected by age (increase in age will lead to increase in weight but the  reverse is incorrect). So we will consider the age is X axis and the weight is Y axis. In a negative correlation, when X is increased, Y decreases.   7- Control Chart: When we want to determine if a process is stable or not, we use a control chart. It consists of-  Upper Specification Limits (USL) and Lower Specification Limits (LSL) which come from specification  Upper Control Limits(UCL) and Lower Control Limits (LCL) which come from statistical calculation +_3 standard deviation above and below mean   Mean which equals UCL+LCL/2 The process is considered unstable if one point exceeds the UCL or LCL or seven consecutive points are above or below the mean.  When we ensure that the process is unstable, we perform a corrective action and monitor the result of these actions to measure its effect on the process stability.  So these 7 tools are very useful and can be used  throughout the project lifecycle to plan and maintain the quality associated activities.   
Rated
4.0
/5 based on
20
customer reviews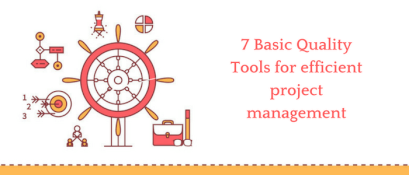 The Three Most Fundamental Aspects of Project Management
By
Susanne Madsen
Over the years I have found that my most popular blog posts are those that speak to entry-level project managers. They value information which is clear and concise and which helps them understand what tools and techniques to use. Project management is a vast practice area and for somebody who has only recently started managing projects, it can seem overwhelming. It is my observation that there are more entry-level project managers coming into the field. And there is a good reason for that. With more and more changes taking place at a faster rate, we have a need for more people to manage those changes. This can be anything from integrating new technology to streamlining business processes or producing cheaper and better consumer goods. With that being said, let's look at the three most fundamental project management tools and techniques that will help entry-level project managers get their project off the ground.Project DefinitionProjects need to be defined and scoped before they are planned and executed. That is true for all projects irrespective of the type of methodology they use. Defining the project helps us understand what it is meant to deliver, what the benefits are, what the costs might be and by when it is needed. This may sound like a plan to you, but it's more like a high-level description of the project without the details having been fleshed out. The main question we ask during project definition is whether the project is worthwhile doing or not. There may be lots of ideas for new projects but not all of them have a good business rationale. Therefore they shouldn't be executed at this moment in time with this particular scope. In the company where you work, I'm sure there are many things you could improve on and many ways in which you could enhance your products or services. But not all of these enhancements will be viable business ideas, perhaps because there is a small market for some of those products or too low a margin.When we define the project, we're essentially looking at the project's business case and ascertaining if it provides a strong enough foundation for the project to go ahead. Defining the project can take as little as a couple of days for a very small project and several months for a larger one. You can capture the conclusion of this phase in a Project Definition Document, Project Charter, Terms of Reference or Business Case. Different companies use different terms for this document, but they may essentially contain the same information. What I recommend you to put in the document is: Aims and objectives of the project, high-level deliverables, expected benefits, high-level constraints, assumptions and risks, expected costs, future revenues, expected end date, name of project sponsor, project manager, and core team members.Milestone plan  Once the project has been approved, meaning that the Project Definition Document has been signed off, you can move to the next part of the project, which is to plan it. The way you plan a project and lay out its phases, stages, and milestones will look a bit different depending on the methodology your company prefers. If you're in a more traditional waterfall environment you'd be planning the project in a sequential way, beginning with requirements gathering and detailed statements of scope. You'd then plan for the build or execution phase to take place followed by some testing and final delivery or implantation. And of course, you'd plan for a project review to take place at the end. In more agile environments you'd carry out the above activities (requirements gathering, build, test, deliver, and review) in much shorter intervals or iterations. In addition, you'd deliver something tangible after each phase or iteration instead of all products or features being delivered at the end, which is what we do with a waterfall methodology.No matter how you plan your project, it's a good practice to plan it collaboratively with the team. Those days are over where the project manager was sitting in isolation behind their desk doing all the planning. That approach simply doesn't create buy-in from the team members. They want to be involved in planning the work that they are expected to carry out.There are several collaborative planning techniques out there that you can make use of. I favour an old-fashioned post-it note-approach where you get people together and brainstorm what the phases, work streams and milestones of the project might look like. You'll need lots of post-its and a white board or a wall to stick the notes onto. You also need a good facilitator (perhaps your good self) who can guide the team through the process. At the end, you should have a rough idea of which milestones and outputs will be delivered by when. You should also assign ownership to each milestone or deliverable as otherwise, the project manager may end up owning most of the items. Ask the owners to carry out the detailed planning of their individual items and revert at the next meeting with a confirmation of exactly what will be delivered by when. If your team is remote you can make use of virtual post-it-note planning tools.The outcome of your collaborative meetings and planning activities can be captured in a milestone plan. This would be a simple Excel sheet listing the project's top ten milestones, the owner of each milestone and the expected delivery date. Very simple! As a project moves forward you can also use the spreadsheet to record whether each milestone is on track for delivery and comment on their status. In that way, this simple one-pager overview of milestones becomes a high-level plan and a tracking tool in one. This is an ideal overview sheet to use as a communication tool to your stakeholders so that they can ascertain the status of the project. Your stakeholders don't need a detailed plan. An overview of the top ten milestones will be sufficient. The detailed plan is reserved for the core team.Risks listBe warned that no matter the size, complexity or methodology of your project, I can assure you that it will be full of risks. That's because all projects are about creating change, meaning that the project will result in something that hasn't been done before in that exact setting. In other words, every project is unique and therefore contains a certain element of risk. Project management methodology is essentially there to control risk and to help us execute a project with some level of predictability in spite of its uncertain elements. Defining a project, identifying and analysing user needs and requirements, planning how these requirements will result in outputs and deliveries, clarifying roles and responsibilities and prototyping the solution are all examples of activities we undertake in project management with the aim of driving down risk.Managing risks is a dynamic process as the project's environment changes on a daily basis. Identifying and mitigating risks is, therefore, something which shouldn't just be done when the project starts up. It's an essential project management activity that should be carried out on a regular basis to make sure that new risks are identified and managed and that the existing ones are reviewed. In essence, I suggest that you sit down with your team every couple of weeks to go through the risk list. The collaborative element is important, as the project manager cannot identify all the risks on her own. The team has the knowledge, not only of the things that could go wrong but also in terms of generating ideas for how to overcome potential roadblocks.The outcome of the collaborative risk management meetings is risk list. This is a simple Excel tool, which lists and describes all the risks, the date they were logged, what the potential impact of the risk is and how it can be mitigated. The risk list should also contain information about the probability and likelihood of each risk (high, medium, low) as well as an owner. In many projects, there is a tendency that the project manager ends up owning most of the mitigation strategies. But in many cases, a team member or a stakeholder is the best person to manage a specific risk because they are closer to the detail.In summaryProject management tools and techniques can be difficult to navigate for an entry-level project manager. Three of the most important tools for a project manager to make use of on any project are: a Project Definition Document, a Milestone Plan and a Risk List. Whereas the project manager owns all of these tools, it's not sufficient to simply fill them in on their own. Irrespective of whether we are running an Agile, Waterfall or a hybrid project, it will be the collective effort of the people involved who will get the project delivered. For that reason, the tools we use must be as collaborative as possible so that we can make the most of our precious team.
Rated
4.0
/5 based on
1
customer reviews